Metaverse
A Virtual Leap into the Sky: Qatar Airways Unveils QVerse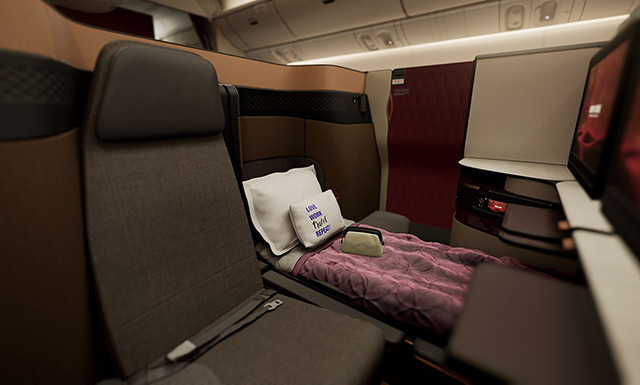 Qatar Airways has made a bold digital leap, announcing QVerse. This innovative VR platform serves as a doorway to a spectacular virtual tour of the airline's esteemed amenities. Participants can walk through the elite Premium Check-in area at Hamad International Airport (HIA). Also, they get to immerse themselves in the renowned luxury of the Business Class Qsuite. Additionally, they have the chance to explore the amply spaced Economy Class cabin.
Quick Takes:
Qatar Airways unveils QVerse, a VR platform for virtual tours of cabins and lounges.
QVerse features a realistic 3D model of a MetaHuman cabin crew member named 'Sama'.
QVerse expands to include tours of Airbus A350-1000's Qsuite, Economy Class, and lavish lounges.
Get a first-hand look at what it is like to fly in award-winning luxury.

Try before you fly with #QVerse ✈️

— Qatar Airways (@qatarairways) June 8, 2023
Qatar Airways has introduced new QVerse environments allowing users to navigate their travel arrangements
QVerse, crafted using the advanced Unreal Engine from Epic Games, and the innovative MetaHuman Creator, is a VR wonderland. It further harbors hidden discounts applicable for both premium and economy class tickets.
Introducing Sama: The MetaHuman Touch to Digital Service
A striking addition to QVerse is the MetaHuman cabin crew. The star of the crew is 'Sama', a strikingly realistic 3D model. The word 'Sama' has Arabic origins and translates to 'sky'. She guides the passengers through the virtual experience with a compelling narrated script. The engaging journey provides an in-depth view of the unique features present in the Business and Economy Class cabins.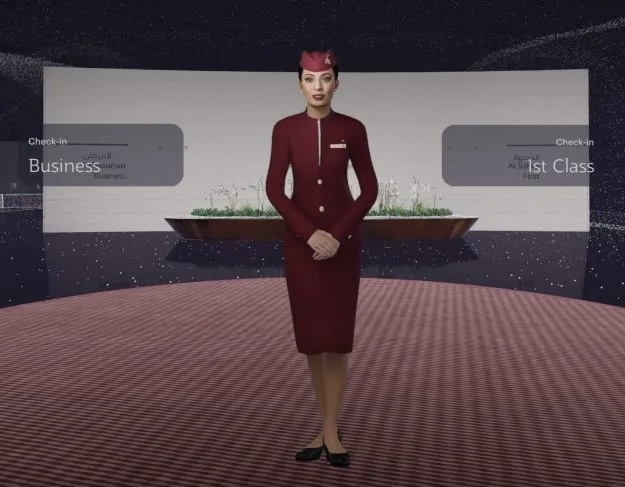 A sneak peek into Qatar Airways' QVerse
QVerse Extends its Virtual Boundaries
Following the resounding success of its initial launch, Qatar Airways broadens its VR offerings. After letting users see the special check-in area, business class, and regular seats on their Boeing 777-300, they're adding even more online features for people to explore. Tours of the Airbus A350-1000's Qsuite and Economy Class have been added to the menu. Further, the platform gives a peek into the lavish Al Safwa First Class Lounge and the Al Mourjan Business Class Lounge at HIA.
In summary, Qatar Airways' audacious QVerse initiative stands as a testament to the airline's commitment to embracing digital innovation. QVerse not only elevates the digital customer service standard but also offers an exhilarating peek into the future of aviation. It could potentially redefine the future of customer experience in the aviation industry and stands as a beacon of digital progress.