Analytics
All Lights Green for Ripple (XRP) as Bulls Pile in Despite Lawsuit Uncertainty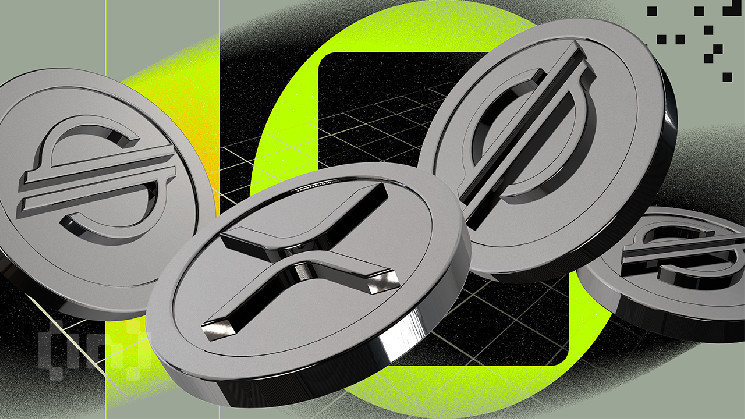 Ripple flashes multiple green signals as XRP price approaches $0.55 for the first time since the TerraUST crash. A closer look at the underlying on-chain data shows that many XRP investors are still bearish. How much further can XRP rise when the FUD cloud clears?
Despite the recent price jump, social media perception surrounding XRP remains negative. On-chain data suggests more gains ahead for the XRP ledger native coin.
Massive FUD Surrounds Ripple
XRP has jumped 45% since the recent local low on March 18. The move has seen XRP approach the $0.55 milestone for the first time in 10 months. But, despite the positive market reaction, on-chain data shows that a massive cloud of uncertainty still surrounds the impending judgment in the infamous Ripple vs. SEC lawsuit.
According to blockchain forensics platform Santiment, the general perception surrounding XRP is still largely negative. The chart below depicts how XRP Weighted Sentiment has trended negatively since the recent high of 6.78 on Feb 12. As of March 31, it remains in the negative zone with a score of -0.60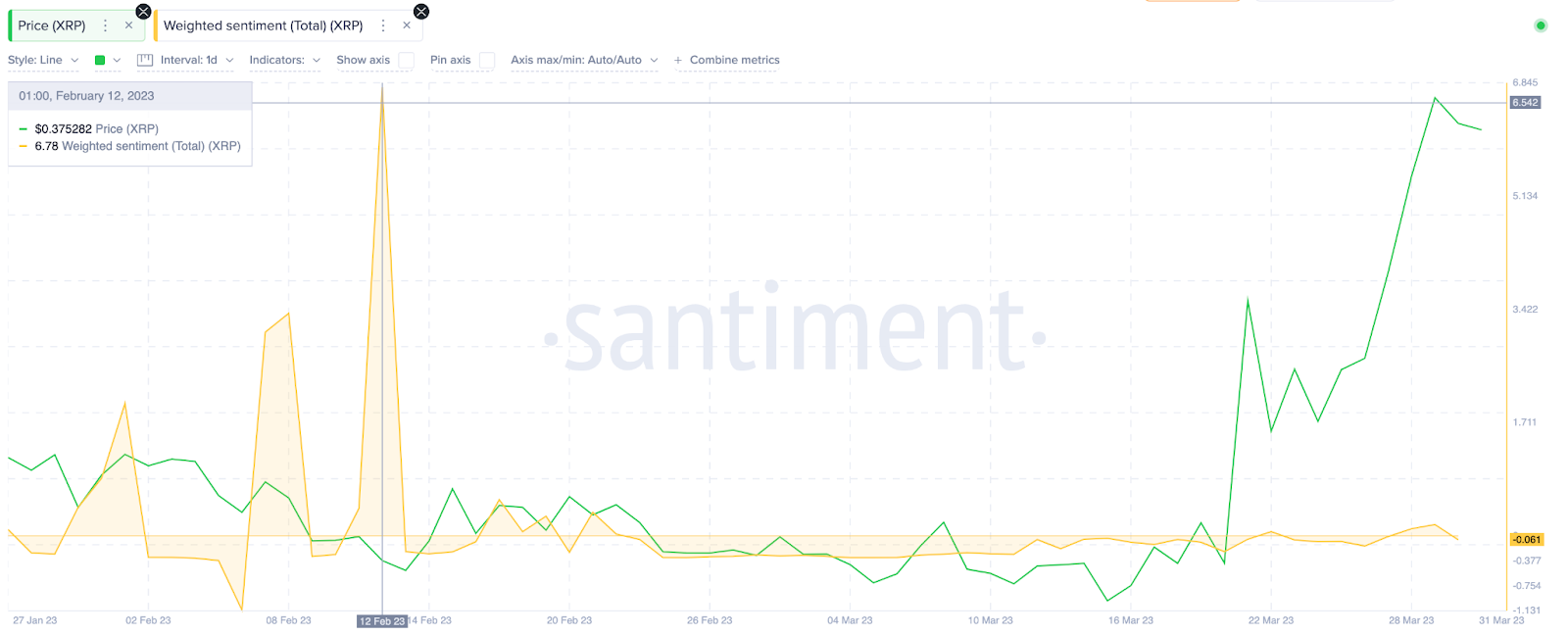 Ripple (XRP) Weighted Sentiment. March 2023, Source: Santiment
Weighted Sentiment metric measures the ratio of positive mentions of a particular asset against negative connotations. When it drops below zero, it implies that a larger percentage of network participants are leaning bearish.
Typically, a negative social perception is a key indicator that the asset is far from reaching a euphoric price zone. Crypto investors could read this as a prime buying opportunity, ultimately leading to a further price upswing.
Another critical on-chain metric that validates this bullish stance is the influx of new users on the network. There's a positive convergence between the recent price bounce and the growth in demand, according to Santiment.
As depicted below, the number of new users joining the XRP army has increased by 300% from 1,006 on March 5 to 3,360 new addresses as of March 30.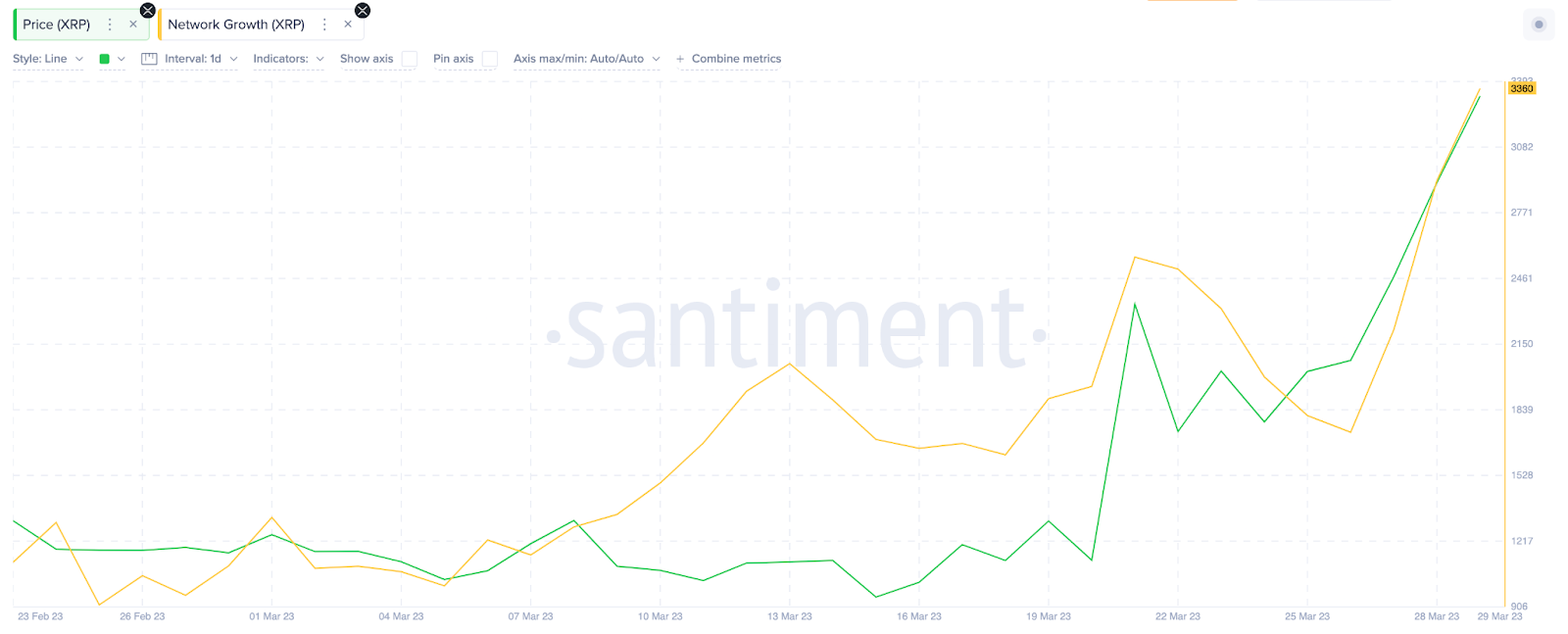 Ripple (XRP) Network Growth. March 2023, Source: Santiment
An increase in network growth signifies greater adoption and usage of the underlying cryptocurrency. And notably, when a price upswing is accompanied by commensurate network growth, it is a bullish signal. The asset will likely have a higher support range due to increased fundamental network value.
In summary, XRP holders can expect further gains in the coming weeks as the gloomy social perception and network growth could trigger more demand.
XRP Price Prediction: Journey to $0.60
The Market Value to Realized Value (MVRV 30d) data shows that most investors that bought XRP in the last 30 days are 20% in the green. And based on the analysis of historical data, the price could rise by another 6% before holders start taking profit en masse.
As depicted below, the XRP price could struggle to break above the $0.56 resistance. But if that resistance does not stop the rally, it could reach the 38% profit line at $0.63 before most holders begin selling.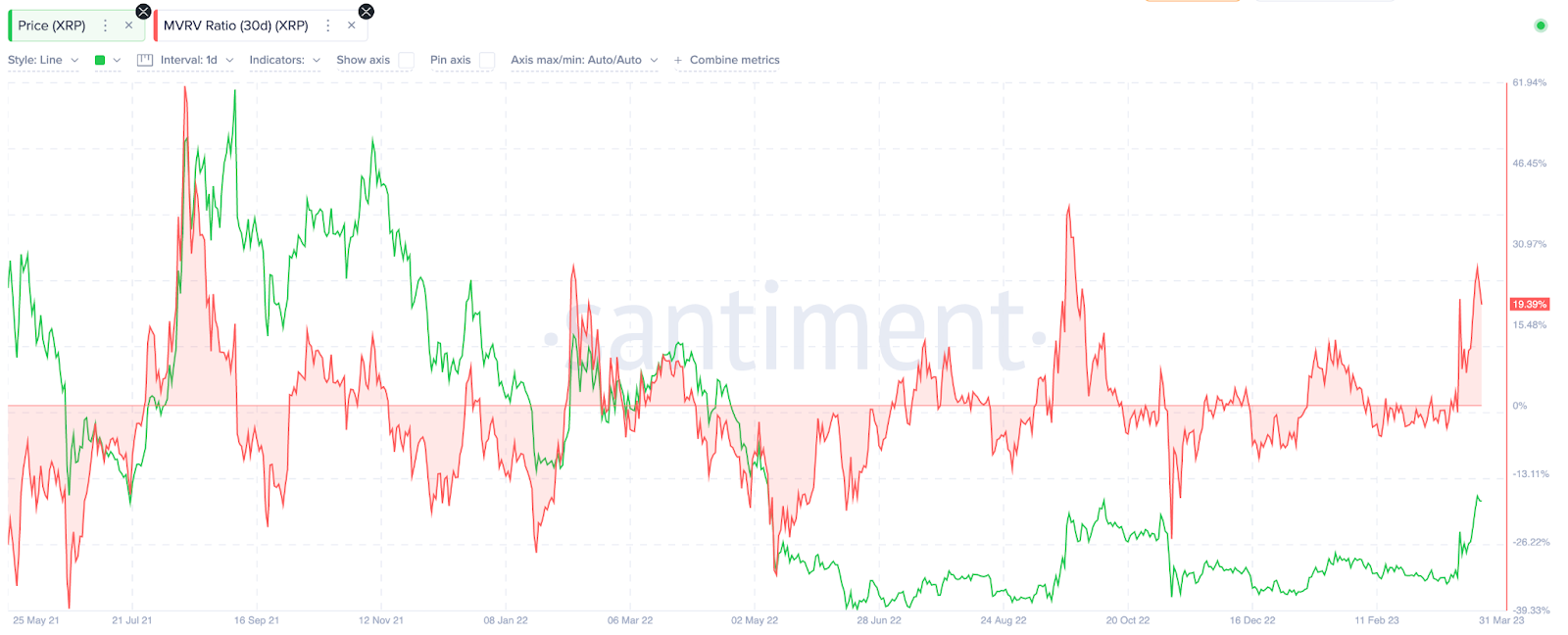 Ripple (XRP) Market Value to Realized Value. March 2023, Source: Santiment
Still, if the bears take charge, MVRV data shows that holders could stop selling when profits dwindle by 10% to reach $0.49. However, if that support zone does not hold, XRP could decrease toward the 4% loss region at $0.44, where investors may stop selling to avoid further losses.