Analytics
AVAX price outlook: key indicator points to new momentum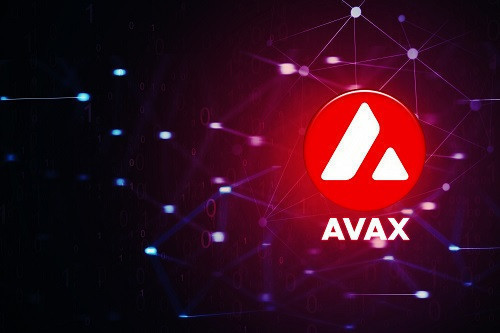 AVAX is trading around $18.44 and could rally to $30 with fresh upside momentum.
On-chain data shows a jump in social volume and sentiment, suggestng uptick in retail activity.
Avalanche recorded a 62% jump in daily active users last week.
Avalanche price is up 1.5% at the time of writing, and just over 14% in the past one month.
While the token of this Ethereum competitor has not seen a major price uptick compared to some of the top coins by market cap, on-chain data suggests a fresh catalyst is likely to see AVAX/USD soar.
Avalanche (AVAX) price- on-chain metrics signal bullish outlook
Avalanche, according to one on-chain metric, is flashing signals of a new upward momentum. Santiment, in a brief assessment of the Avalanche social volumes indicator, says current sentiment for this coin has been higher than when AVAX price rose to its year-to-date highs of $21 in February.
The increase in social volume as well as positive weighted sentiment for Avalanche during the latest pullback provides for a bullish outlook for the cryptocurrency, Santiment noted.
According to the on-chain data platform, AVAX/USD saw "minimal social volume and sentiments were stagnant," during the run to $21. The difference between then and now is clear in terms of the sharp increase in these metrics.
As such, Avalanche is poised for a potential uptick in retail buying, an outlook that could spell a period of sustained gains for the tokens.
📈 The latest community insight posted by the #DCXResearch team notes that in February 2023, when the price of #Avalanche reached $21, there was minimal social volume and sentiments were stagnant. However, during the current pullback, there has been a notable increase in both pic.twitter.com/Qb4qD9dt0x

— Santiment (@santimentfeed) April 12, 2023
"This is an interesting trend, as social volumes have significantly increased, suggesting a potential leading indicator that will be picked up by retail segment in price movement in coming near future," Santiment noted as it commented on the price movement of AVAX.
On 10 April, Web3 platform Token Terminal shared details on Avalanche that showed daily active users on the network had spiked by more than 62% over the past week.
Daily active users on @avalancheavax up 62.8% over the past week 📈 pic.twitter.com/dCkoaZuXdP

— Token Terminal (@tokenterminal) April 10, 2023
Avalanche currently trades around $18.44 and could jump 22% to hit the February peak. The next target would be $30, which would mean a 64% jump from current levels.