Exchangе
Binance DeFi Staking Adds Support for CVX With Up to 19.8% APR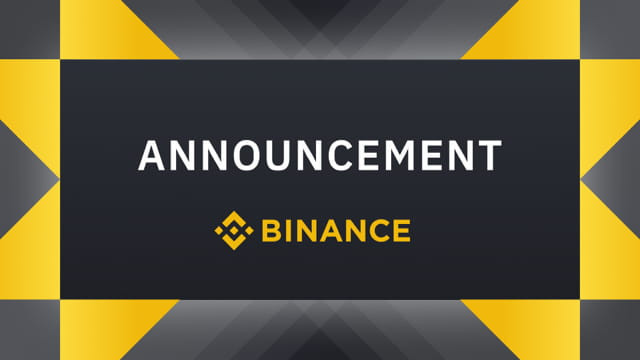 Fellow Binancians,
Binance DeFi Staking is pleased to announce the launch of CVX DeFi Staking at 2023-06-14 12:00 (UTC). Complete subscriptions to CVX DeFi Staking from 2023-06-14 12:00 (UTC) to earn up to 19.8% in APR rewards.
Subscription Format: First-come, first-served basis.

Reward Calculation Period: From 00:00 (UTC) on the day after allocating funds to DeFi Staking, until the end of the subscription period.

Reward Payout Time: On a daily basis.
Offered Products (DeFi Staking)
Digital Asset

Duration

Standard APR

Min. Subscription

Limit per User

Max. Subscription

Limit per User

CVX

30 Days

6.9%

0.01 CVX

30,000 CVX

60 Days

12.8%

0.01 CVX

1,000 CVX

120 Days

19.8%

0.01 CVX

40 CVX
Notes:
Please refer to DeFi Staking Terms and Conditions prior to using any Binance DeFi Staking products.

Binance DeFi Staking will return digital assets/digital currencies to users' spot wallets at the end of the agreed subscription period. The value of digital assets/digital currencies fluctuates and is subject to change.

Users can view their DeFi Staking assets by going to Wallet > Earn > Staking > Locked DeFi Staking.

The APR is subject to change daily based on the on-chain staking rewards and the specific APR is subject to the page display on the day.

Redemption time for DeFi Staking products: One day.

DeFi Staking Instructions and Frequently Asked Questions (FAQ).

About early redemption for DeFi Staking products: Users can choose to redeem their assets in advance. After choosing early redemption, digital assets will be returned to the spot account, and users will not be entitled to any rewards. Any distributed rewards will be deducted from the refunded principal. It may take 48-72 hours to receive the digital assets.

Where any discrepancy arises between the translated versions and the original English version, the English version shall prevail.