Exchangе
Binance Launches Cross Crypto Pairs & USDT Sell High Products on Dual Investment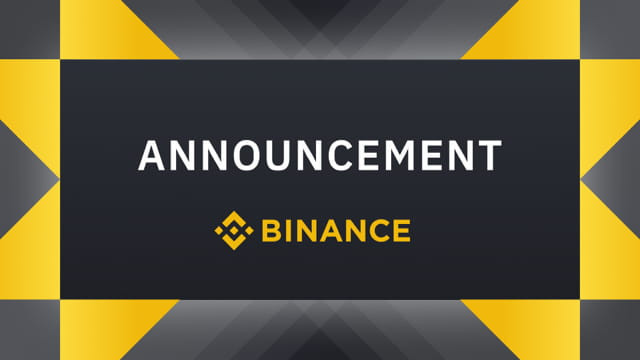 This is a general announcement. Products and services referred to here may not be available in your region.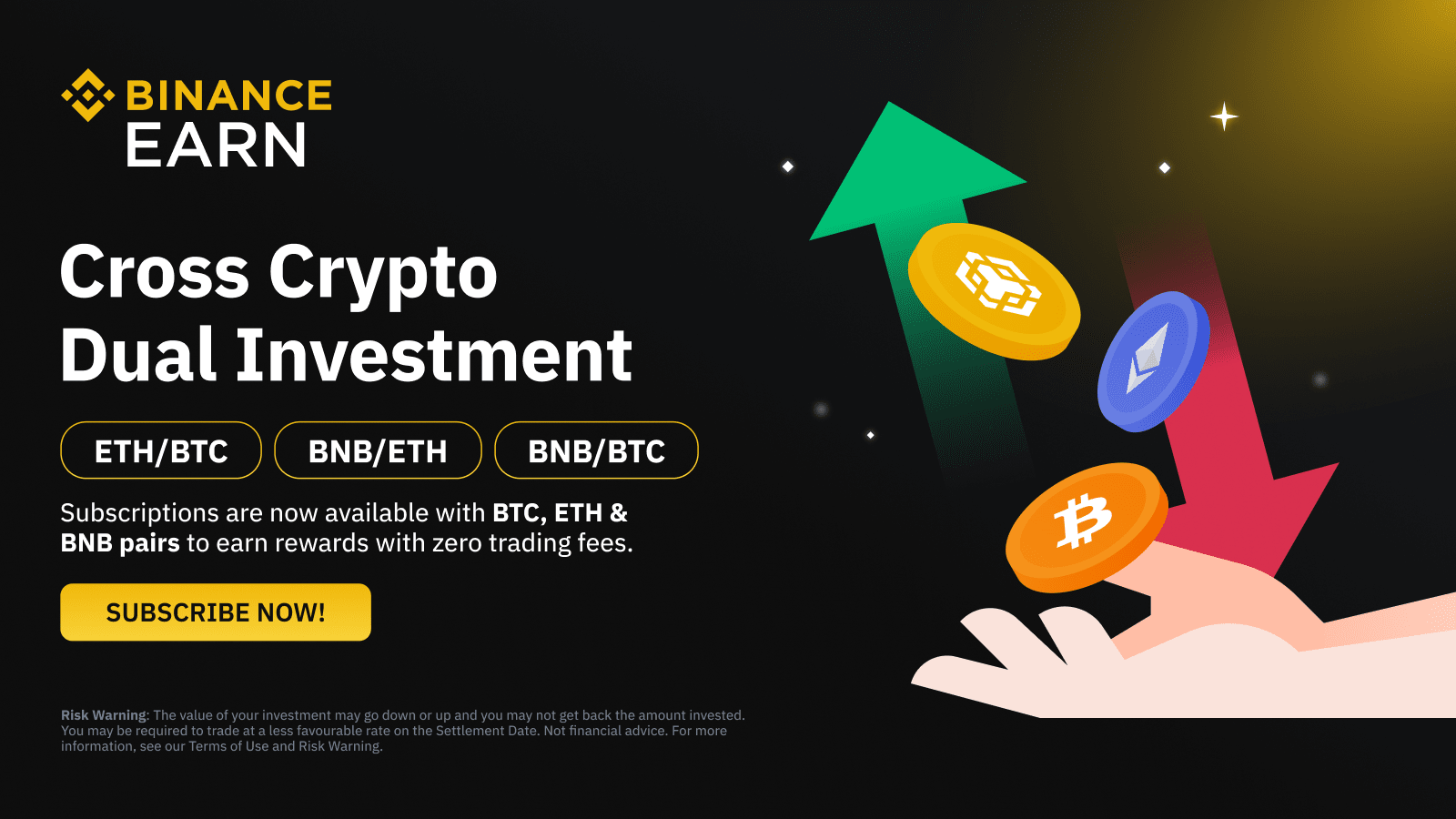 Fellow Binancians,
Binance is pleased to announce the launch of Cross Crypto Pairs on Dual Investment, which allows users to directly accumulate more of their favorite cryptocurrency assets (i.e., BTC, ETH, and BNB), and potentially convert one cryptocurrency into another at a more favorable price in the future.
Currently, there are three Cross Crypto Pairs available on Dual Investment, as shown in the table below:
Digital Asset

Cross Crypto Pairs

Sell High

Buy Low

ETH

ETH/BTC

Sell ETH for BTC

(Deposit ETH)

Buy ETH with BTC

(Deposit BTC)

BNB

BNB/BTC

Sell BNB for BTC

(Deposit BNB)

Buy BNB with BTC

(Deposit BTC)

BNB/ETH

Sell BNB for ETH

(Deposit BNB)

Buy BNB with ETH

(Deposit ETH)
In addition, Binance is now supporting USDT on Dual Investment Sell High products. Users can choose to subscribe to Dual Investment Sell High Products using the range of Deposit Currencies available, and convert their subscribed assets to USDT or BUSD once the Target Price is reached.
Alternatively, users may also complete Dual Investment Buy Low subscriptions using their USDT assets, as shown in the following table:
Feature

Sell High

Buy Low

USDT for Sell High & Buy Low

Sell BTC, ETH, BNB, LTC, DOGE, MATIC, SOL, XRP, ADA, DOT, BCH, AVAX, FTM, ALGO, NEAR or ATOM for USDT

(Deposit any of the above cryptocurrencies)

Buy BTC, ETH, BNB, LTC, DOGE, MATIC, SOL, XRP, ADA, DOT, BCH, AVAX, FTM, ALGO, NEAR or ATOM with USDT

(Deposit USDT)
Subscribe to Dual Investment Now!
How to Get Started With Cross-Crypto Dual Investment: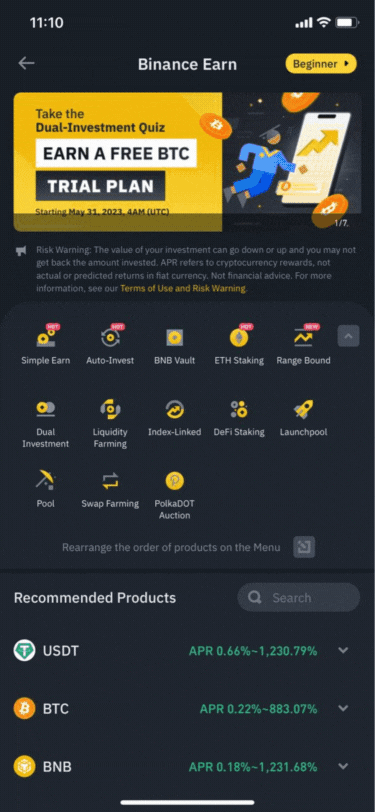 Go to the Dual Investment page.

Select ETH or BNB to view the corresponding cross-crypto pairs on Dual Investment.

Choose whether you want to "Sell High" or "Buy Low.".

Select your desired price ("Target Price") and date ("Settlement Date") to buy or sell.

Input your subscription amount.

Complete the subscription.
Check out the Dual Investment Beginner Mode for a step-by-step guide through the subscription process for Dual Investment products. More information about Dual Investment, including a glossary and detailed calculation methodology, can be found in the links below.
Guides & Related Materials:
What is Binance Dual Investment

What Are Dual Investment Cross Crypto Pairs and How to Use It?

Dual Investment Terms & Conditions
Note: Where any discrepancy arises between the translated versions and the original English version, the English version shall prevail.
Binance Team
2023-06-13
Trade on-the-go with Binance's crypto trading app (iOS/Android)
Find us on
Telegram

Twitter

Facebook

Instagram
Binance reserves the right in its sole discretion to amend or cancel this announcement at any time and for any reasons without prior notice.
Risk Warning: Digital asset prices can be volatile. The value of your investment may go down or up and you may not get back the amount invested. You are solely responsible for your investment decisions and Binance is not liable for any losses you may incur. You may be better off holding your cryptocurrency, and may be required to trade at a rate less favourable than the market rate on the Settlement Date. Not financial advice. For more information, see our Terms of Use and Risk Warning