Exchangе
Binance's BUSD Stablecoin Sees $500M Outflows After CFTC Lawsuit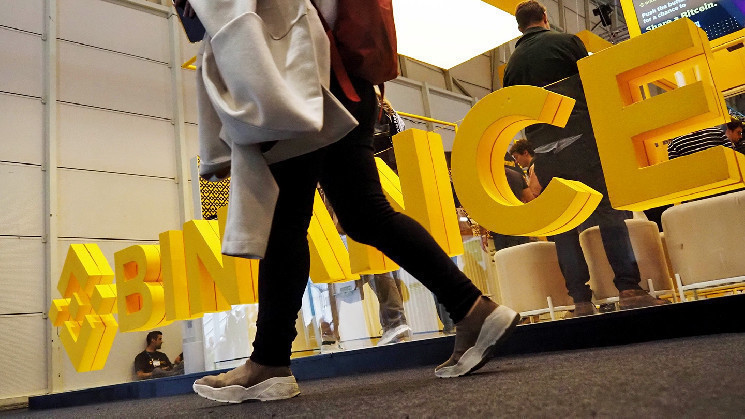 Binance USD (BUSD), a stablecoin pegged to U.S. dollars, has seen over $500 million in outflows in the roughly 24 hours since a U.S. lawsuit was filed against Binance and its CEO Changpeng Zhao, data from CryptoQuant shows.
This rush to the exit is quite a bit smaller than that seen following the February crackdown on New York-based BUSD issuer Paxos by the U.S. Securities and Exchange Commission (SEC). Binance at that time processed over $2 billion in BUSD outflows.
Some analysts pointed to Binance's decision to shift towards other stablecoins as a key reason behind relatively soft impact on BUSD over the past day. The exchange ended zero-fee trading for BUSD-listed trading pairs on March 22, moving them over to trueUSD (TUSD)-listed pairs instead.
"It might be due to the fact that Binance was preparing for the transition from BUSD to an alternative stablecoin such as TUSD or USDC," CryptoQuant head of marketing Hochan Chung told CoinDesk in a Telegram message.
"Also the changes in Binance's exchange reserves of BTC, ETH, and other stablecoins are not notably significant," Chung added. "Only the BNB price has been damaged ( down 5.78% in the past 24 hours) from the issue," Chung added. BNB is the exchange token of Binance.
The Commodity Futures Trading Commission (CFTC) yesterday sued crypto exchange Binance and its founder and CEO Changpeng Zhao on allegations the company knowingly offered unregistered crypto derivatives products in the U.S. against federal law.
Zhao has since stated that the company did not agree with the characterization of many of the issues, and touted the exchange's compliance technology.
The filing caused tremors in the crypto markets, however, with bitcoin now down 3% in the past 24 hours and the Binance-related BNB tokens falling as much as 5% before a modest recovery.
BUSD, however, has shown signs of resilience despite the turbulence. The token has maintained its peg, seen only slightly above-average outflows of over $500 million and there have been no unforeseen incidents concerning BUSD that have taken place on BNB chain-based decentralized finance applications, in which the stablecoin plays a huge role.