Bitcоin
Bitcoin ($BTC) Whales Undeterred by Crypto Downturn as Analysts Notice Heavy Accumulation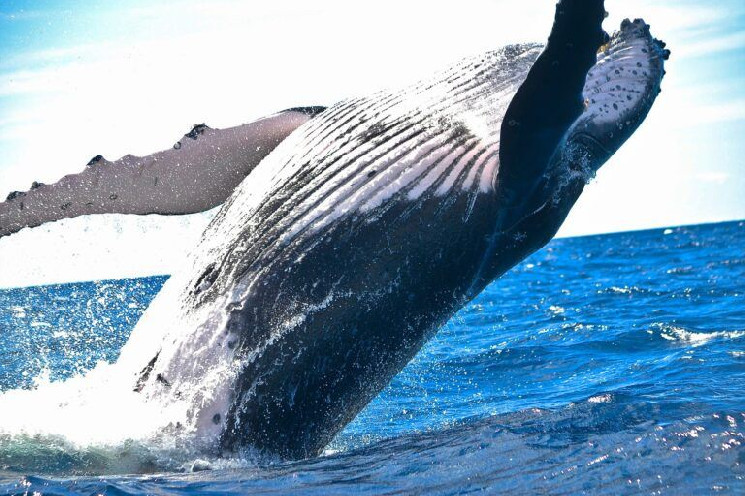 In a month that saw the U.S. Securities and Exchange Commission (SEC) file lawsuits against two leading cryptocurrency exchanges, Binance and Coinbase, prominent market intelligence firms are noticing a counterintuitive trend among Bitcoin's heavyweight investors, which keep on accumulating BTC.
According to data shared by crypto analytics firm Santiment, despite Bitcoin's recent downturn whales – investors holding between 100 and 10,000 BTC in their wallets – are expanding their holds at a rate of approximately $26 million, or around 1,000 Bitcoins, per day since April 9.
This trend began when Bitcoin was trading near $28,000, suggesting that these investors are buying the dip, signaling a potential upswing in the foreseeable future.
🐳 As #altcoin madness has ensued, there quietly is a #bullish divergence between #Bitcoin's accumulating whales and falling price. With whale holdings moving up by ~1K $BTC per day while prices fall, there is reason to believe a strong rebound can occur. https://t.co/Ol0cK5VhPE pic.twitter.com/FeHPqqJx7o

— Santiment (@santimentfeed) June 11, 2023
Glassnode, another popular cryptocurrency analytics firm, has similarly been closely monitoring the activities of long-term Bitcoin holders. The firm's data suggests that these seasoned holders are maintaining their poise despite the prevailing market downturn.
The firm reports that the volume of Bitcoin being transferred to exchanges by long-term holders remains remarkably low, at a mere 0.004%, illustrating the stoic inactivity of this investor cohort even amidst the current market turbulence and regulatory issues surrounding major exchanges.
Glassnode also delved into the behavior of different investor cohorts by analyzing Bitcoin deposit volumes on exchanges. The firm's data indicates that short-term holders are responsible for a substantial 76.4% of deposit volume, equating to 23,000 Bitcoins, suggesting that they may be offloading their holdings due to recent regulatory developments.
The percentage of #Bitcoin Long-Term Holder Supply sent to Exchanges remains extremely quiet at 0.004%.

This highlights the profound inactivity of the cohort amidst elevated market distress, remaining indifferent to the #Binance and #Coinbase regulatory charges. pic.twitter.com/yWfdQHu4Ca

— glassnode (@glassnode) June 11, 2023
Long-term BTC holders, on the other hand, have contributed to only 1.9% of the deposit volume, demonstrating their resilience during the downturn.
As CryptoGlobe reported, new data form the stablecoin sector of the cryptocurrency space shows that crypto whales haven't cashed out of the market during its recent turbulence, but rather that they're waiting in the sidelines while holding onto stablecoins.
The total market capitalization of the stablecoin sector within the cryptocurrency space has reached its lowest level since September 2021 in May, marking its fourteenth consecutive month of decline, as it fell 0.45% to $130 billion as of May 23.
According to CCData's latest Stablecoins & CBDCs report, stablecoin trading volumes fell this month by 40.6% to 460 billion, recording the lowest monthly trading volume since December 2022. As of May 22, the report adds, only $292 billion have been traded, with volumes on track to record an even lower volume.