Analytics
Bitcoin Flatlines at $22.4K Ahead of Powell's Congress Testimony: Market Watch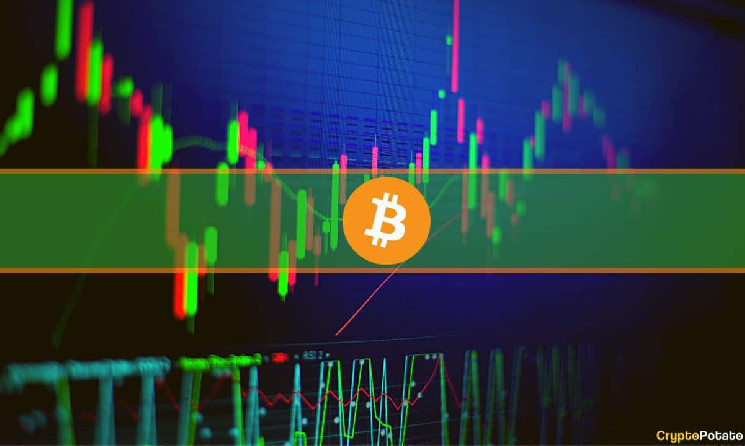 Bitcoin, and for that matter, most of the alternative coins, have remained untypically calm for the past few days.
However, the landscape will likely change today or tomorrow as all financial markets are preparing for Fed Chair Jerome Powell's testimony in front of Congress.
BTC Stays Flat
Last week was rather uneventful in terms of price action for the primary cryptocurrency, whose most significant increase came on Wednesday when it briefly tapped $24,000. It failed there and resumed its range trading between $23,000 and $24,000.
While the reasons are still debated, the situation changed on Friday when the asset plummeted by over a grand in minutes and fell to $22,000, thus marking its lowest price point in 18 days.
BTC bounced off and added around $400 in the following hours as the weekend came. It spiked to $22,600 on Saturday evening but failed to continue upwards and went back down to $22,400, where it's been trading ever since.
Its market capitalization stands inches above $22,000, while its dominance over the altcoins is slightly higher than yesterday at 42.4%.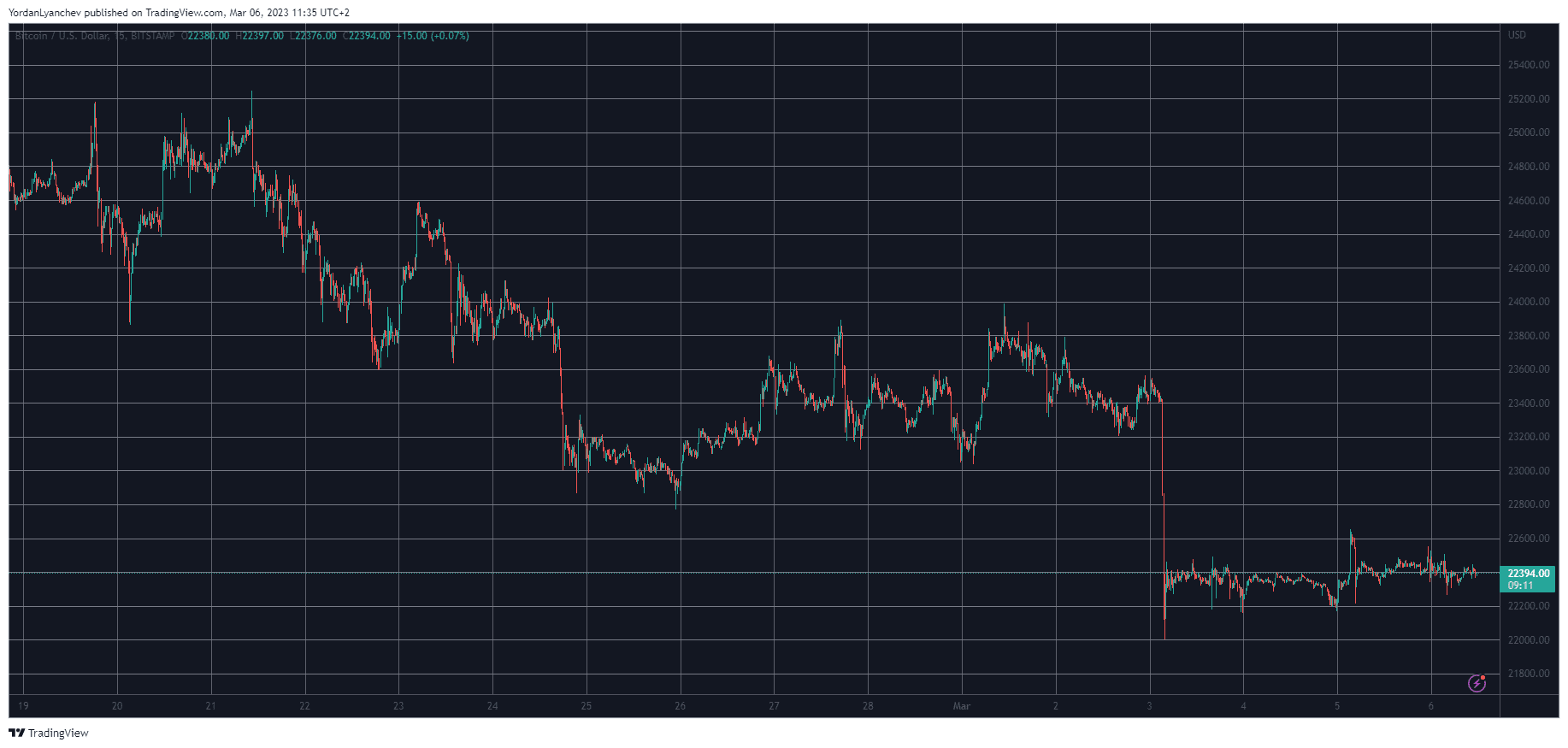 Yet, all that price stability could change in the following few days as Jerome Powell, the Chairman of the US Federal Reserve, is scheduled to testify before Congress regarding the central bank's future monetary policy.
Alts With Minor Losses
Although they are a lot more volatile by nature, the altcoins have also failed to produce any significant fluctuations lately. Ethereum, for instance, has remained stuck around $1,550 ever since it dumped below $1,600 on Friday.
Binance Coin also lost a round-numbered milestone by falling beneath $300, and another minor retracement has pushed it back down to $285. Ripple, OKB, Cardano, Dogecoin, Polygon, Solana, Polkadot, Shiba Inu, and Litecoin are also slightly in the red on a daily scale, with losses of up to 3%.
TONCOIN, Uniswap, and XMR are among the few alts with insignificant daily gains, while Conflux has soared by 7% to $0.2.
Nevertheless, the total crypto market cap remains flat at just over $1.020 trillion.