Analytics
'Bleeding' of Altcoins Against Bitcoin To Accelerate Once BTC Hits This Level, Warns Popular Crypto Analyst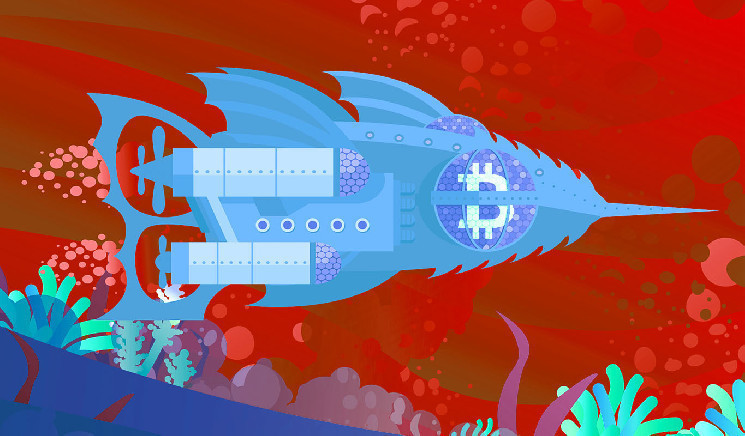 A widely followed cryptocurrency analyst says Bitcoin's (BTC) dominance in the crypto markets is about to intensify, spelling trouble for altcoins.
The pseudonymous analyst Kaleo warns his 570,900 Twitter followers that time is running out to move their altcoin investments into Bitcoin before the performance of alts worsens.
Kaleo is predicting BTC's dominance, based on the ratio of its market cap to the cumulative cryptocurrencies market cap, will soon surge from its current 47.48% to about 52% in April.
"Bitcoin Dominance looks incredibly bullish still. Here's the deal – you have until BTC breaks above $30,000 to rotate your alts into more Bitcoin, because after that – the bleeding accelerates."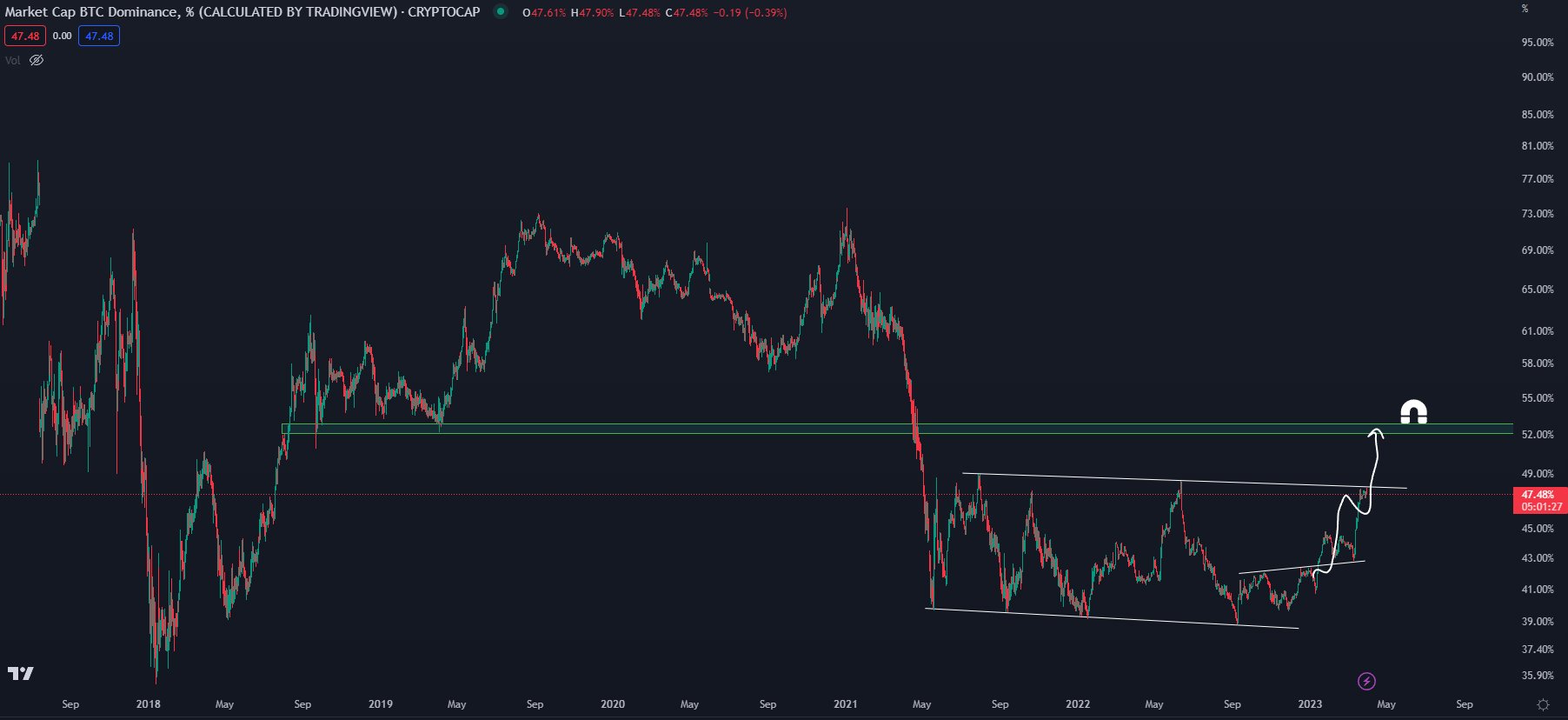 Source: Crypto Kaleo/Twitter
Kaleo says Bitcoin's performance continues to look strong with a recent bounce off the $27,500 level and now moving back toward the $29,000 level, which it held for a moment earlier this week.
"AND BOOM THAT IS HOW IT'S DONE BOUNCE RIGHT OFF $27,500.
Now time to slowly grind back toward highs, reclaim $29,000 and initiate acceleration for full send."

Source: Crypto Kaleo/Twitter
Kaleo's chart indicates he is predicting Bitcoin will hit $30,000 by April 5.
Bitcoin is trading for $28,495 at time of writing, up nearly 1% in the past 24 hours.
Next, Kaleo sets his sights on Ethereum (ETH), saying he is bullish on the smart contract platform with a diagonal break out on both the low time frame and high time frame charts.
"ETH is retesting the 2023 highs. Please tell me in what world this chart looks bearish…
There is zero way you can look at both the LTF chart above and the HTF zoom out and not tell me this is bullish."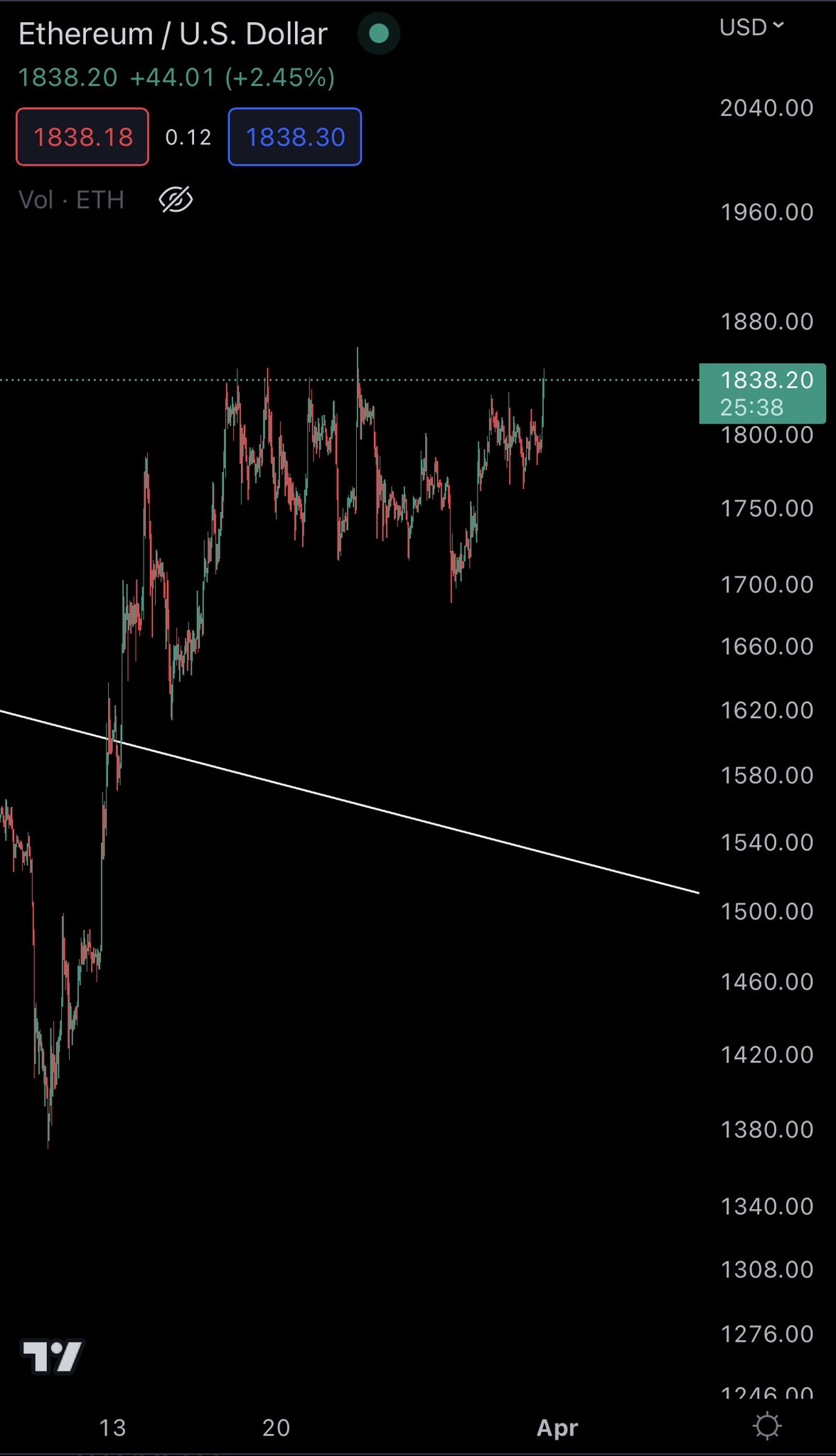 Source: Crypto Kaleo/Twitter

Source: Crypto Kaleo/Twitter
Ethereum is worth $1,832 at time of writing, up 2.7% in the past 24 hours.