Exchangе
Bybit Empowers Institutional Traders with ClearLoop Integration for Enhanced Trading Infrastructure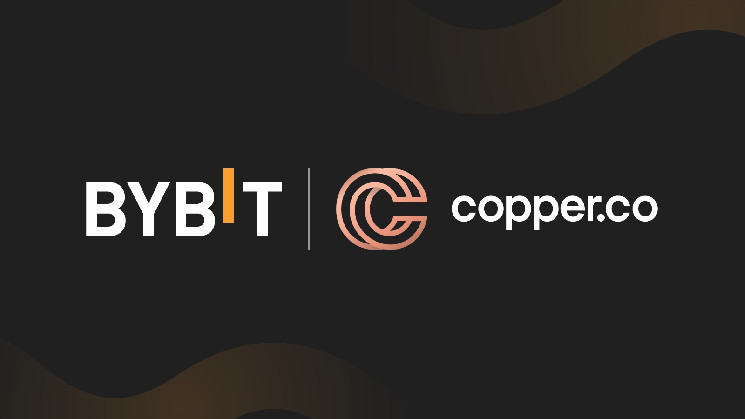 Bybit, ranked as the third most popular cryptocurrency exchange globally, has recently concluded its integration with Copper's revolutionary ClearLoop network. This integration provides Bybit's clients with the advantage of off-exchange settlement, effectively reducing counterparty risk and enhancing capital efficiency.
Moreover, Bybit's clients will enjoy the added advantage of Copper's pioneering trust documentation, specifically designed to minimize risks associated with exchange counterparty and insolvency. Bybit's decision to integrate this cutting-edge technology reflects its unwavering commitment to catering to the requirements of institutional investors in the cryptocurrency realm.
Talking about this significant development for institutional traders on Bybit, Dmitry Tokarev, CEO at Copper, said: "We're excited to join forces with Bybit, who share our commitment to asset security, user experience and to setting higher standards for the crypto industry to reach its full growth potential."
Enhancing Security and Efficiency for Institutional Traders
Bybit, now a prominent part of the esteemed ClearLoop network, joins the ranks of leading exchanges committed to upholding the highest standards of governance, transparency, accountability, and safety. This integration brings forth a remarkable capability for investors to trade on Bybit while settling transactions off-chain, resulting in nearly instant settlement.
This feature proves especially valuable in times of market volatility, where blockchain transaction confirmation times can considerably delay trades, potentially missing out on profitable opportunities. Through secure Multi-Party Computation custody at Copper, investors' assets are safeguarded, offering an additional layer of protection.
Moreover, the integration with ClearLoop equips institutional players with a clear English Law trust structure, further enhancing their confidence. Bybit's partnership with Copper and utilization of the ClearLoop network effectively address the security concerns of institutional investors, offering the necessary reassurance and flexibility desired by sophisticated market participants.
Ben Zhou, co-founder and CEO of Bybit, said: "Bybit now sits alongside major industry players within the ClearLoop network that honor the pillars of good governance by being transparent, accountable, and, above all, secure. A little over a year ago, security was the biggest concern for institutional investors, but we are now removing concerns by partnering with custodians like Copper that offer the right set of tools for our institutional clients."
Founded in 2018, Bybit is a reputable cryptocurrency exchange that provides a professional platform catering to crypto traders. Renowned for its ultra-fast matching engine, Bybit ensures efficient and swift trading experiences for its users. The exchange also takes pride in its exceptional customer service and offers multilingual community support, fostering a robust and inclusive trading environment. Beyond its commitment to cryptocurrency trading, Bybit has established notable partnerships in various sporting arenas.
As the proud partner of Formula One's reigning Constructors' and Drivers' champions, the Oracle Red Bull Racing team, Bybit showcases its dedication to high-performance and cutting-edge technology. The exchange also extends its support to esports teams such as NAVI, Astralis, Alliance, Made in Brazil (MIBR), and Oracle Red Bull Racing Esports, further emphasizing its engagement with the dynamic world of competitive gaming. Additionally, Bybit collaborates with the esteemed association football (soccer) team Borussia Dortmund, solidifying its involvement in the realm of popular sports.