Financе
CPI Hits Expectations At 4%, BTC Price Has A Slight Recovery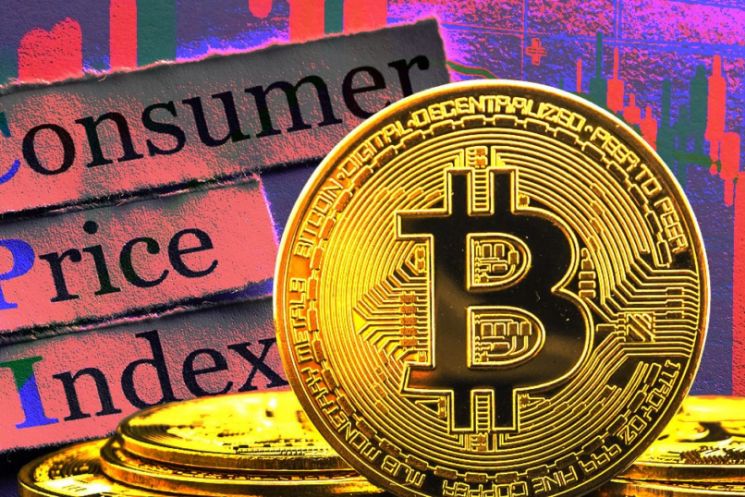 The US announced that the annual CPI rate in May was 4%, expected 4.1% and the previous value was 4.9%, a sharp decrease. This is the 11th consecutive drop and the lowest since March 2021.
CPI peaked in June 2022 and has since continued to decline (11 consecutive months of decline). However, inflation is still more than double the Fed's target level of 2%, but this is a very positive signal for the possibility that the FED will STOP raising interest rates at dawn on June 15.
On Core Inflation – Core CPI (Excluding Food and Energy Prices) is still up 0.4% on the month and up 5.3% from a year ago, suggesting that although price pressures have eased somewhat, The Fed still has a lot of work to do, interest rates will remain at peaks for a long time.
BTC price slightly recovered shortly after the news but quickly fell back to the $26,000 previously reported. As expected, BTC price is still in a downtrend. Despite receiving positive news from the macro market. The SEC's legal battle with the two most significant exchanges in the crypto market, Binance, and Coinbase, is still ongoing is sinking the price of tokens.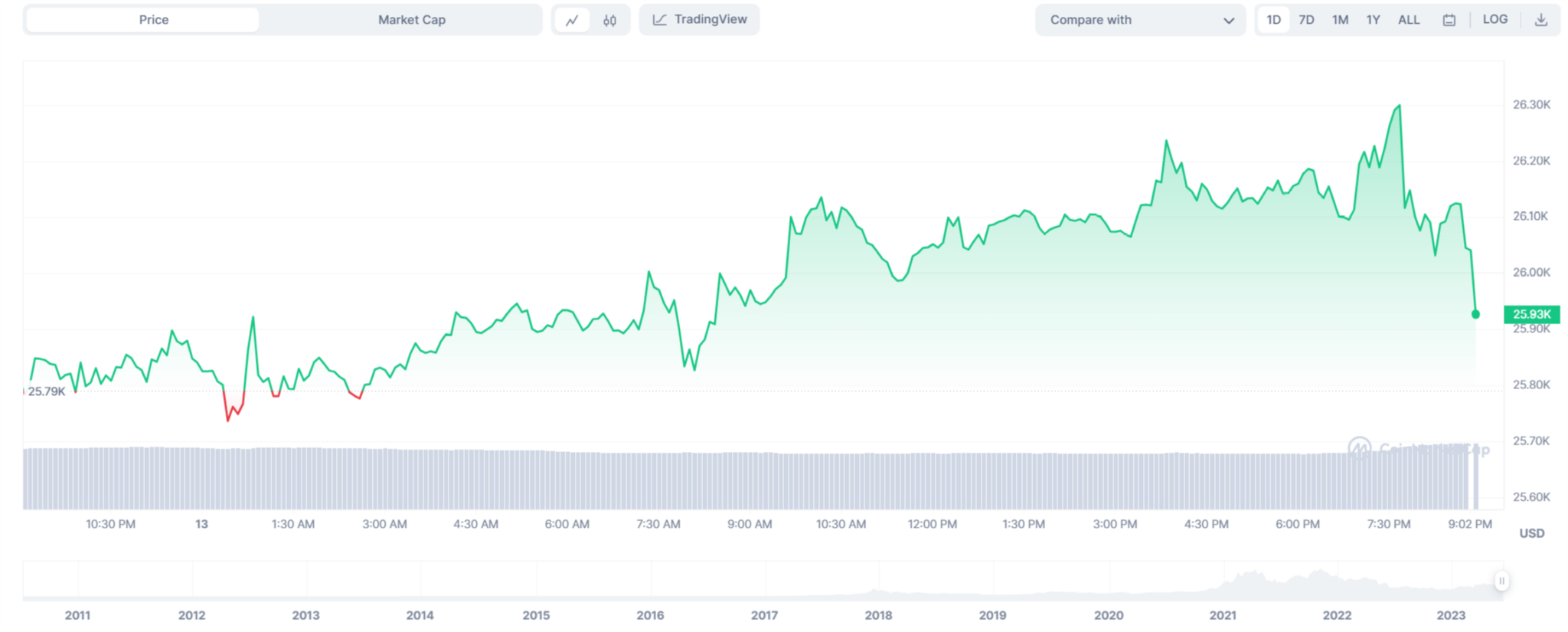 24h BTC price chart. Source: CoinMarketCap
Tomorrow there will be a big battle between Binance and the SEC in court, which could create a wave that will send the market into turmoil. Binance.US will go to court to fight the SEC's urgent request for a temporary restraining order and asset freeze.
Binance.US's arguments argue that the SEC's allegations are an "excessive harshness" and that the order is tantamount to forcing them to shut down the company. The company has made "significant efforts" to cooperate with the SEC since December 20, 2020.
However, the SEC calls 68 cryptocurrencies a security but has not been able to prove this (meaning that this is still up to the judge's decision). Binance.US argued that the SEC could not pinpoint a specific case involving mishandling or misusing customer assets. So, there is no such thing as an 'emergency' risk. The SEC creates an emergency call to serve their purposes.
DISCLAIMER: The Information on this website is provided as general market commentary and does not constitute investment advice. We encourage you to do your own research before investing.