Analytics
Crypto prices drop sharply, with losses up to 25% across the board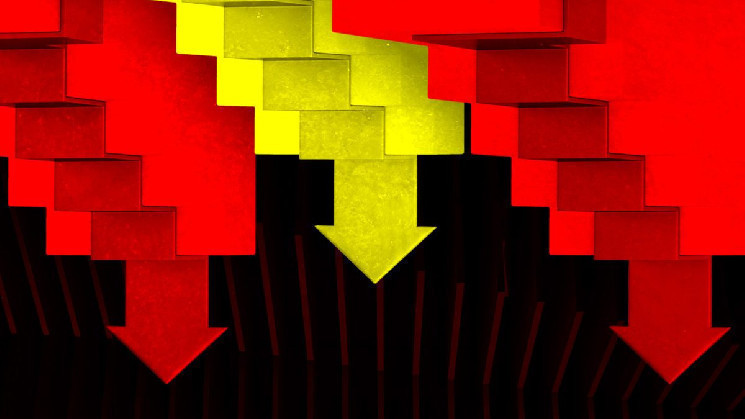 The crypto market fell significantly this morning, with a wide range of altcoins hit heavily.
The biggest losses in the top 100 cryptocurrencies by market cap were EOS, Polygon and Dash — each down between 24% and 25%.
Higher ranking coins were similarly affected — such as Cardano, down 23%, and Solana, down 20%.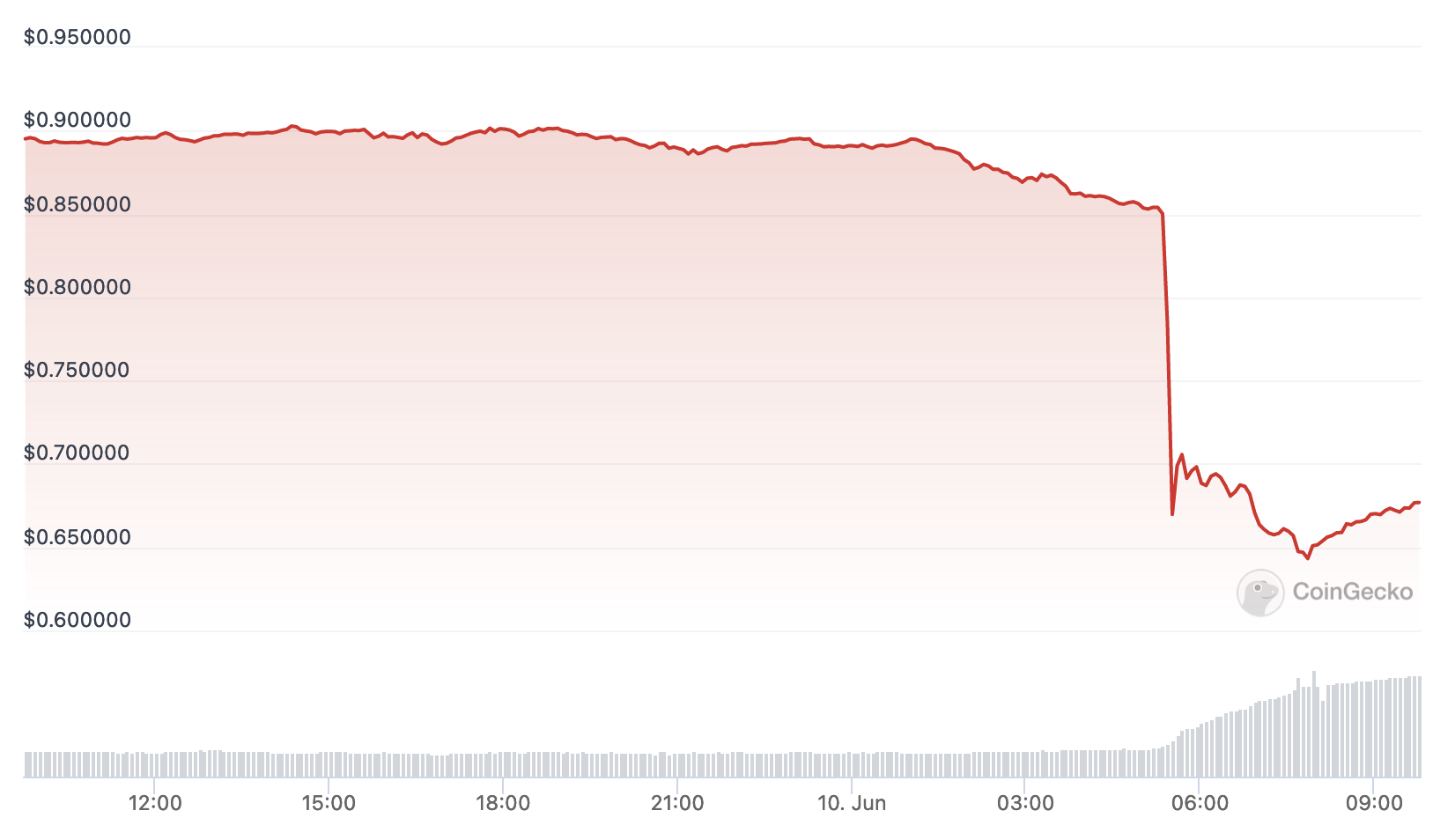 The price of EOS fell sharply this morning. Image: CoinGecko.
Many of the tokens that fell the most were also named as securities in the recent lawsuits by the Securities and Exchanges Commission against crypto exchanges Coinbase and Binance. These included Polygon, Cardano, Solana, Dash and The Sandbox.
Bitcoin and Ether, the two largest cryptocurrencies by market cap, were less affected but still saw 3% and 5% declines, respectively.
Binance CEO Changpeng Zhao dismissed one reason for the market crash on Twitter today. He pointed to commentators that had claimed Binance converted its crypto holdings to fiat. He said instead that the exchange's stablecoin reserves — used to pay salaries and expenses — had decreased and that its crypto reserves had increased.