Etherеum
Don't Look Down: Why It's Now Or Never For An Ethereum Rally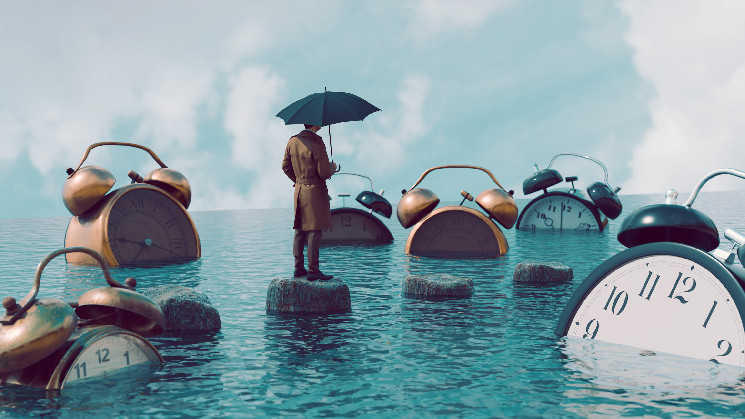 Ethereum is finding itself in a very dangerous position, with its fate possibly in the hands of the US SEC: Is it a security, or is it a commodity? Is it decentralized enough?
While the industry figures itself out,it is now or never for an ETHUSD rally, or there is heightened risk of a catastrophic breakdown in the second-largest cryptocurrency by market cap.
Will Carnage Across Crypto Cause Ethereum To Collapse?
Ethereum and most other altcoins have taken a brutal beating lately, brought on by enforcement actions taken by the US SEC against top crypto exchanges. While Ether hasn't been caught up in the list of cryptocurrencies labeled securities, the market is skeptical that it wont also find itself among the SEC's list.
Related Reading: Ethereum Forms Weekly Golden Cross, But Is It Enough To Save Crypto?
Ethereum isn't quite as "safe" as Bitcoin from regulatory scrutiny due to its recent change to proof-of-stake. However, it is arguably decentralized enough, which could turn out to be a key measure of what does or doesn't make a security, according to the recent Hinman docs.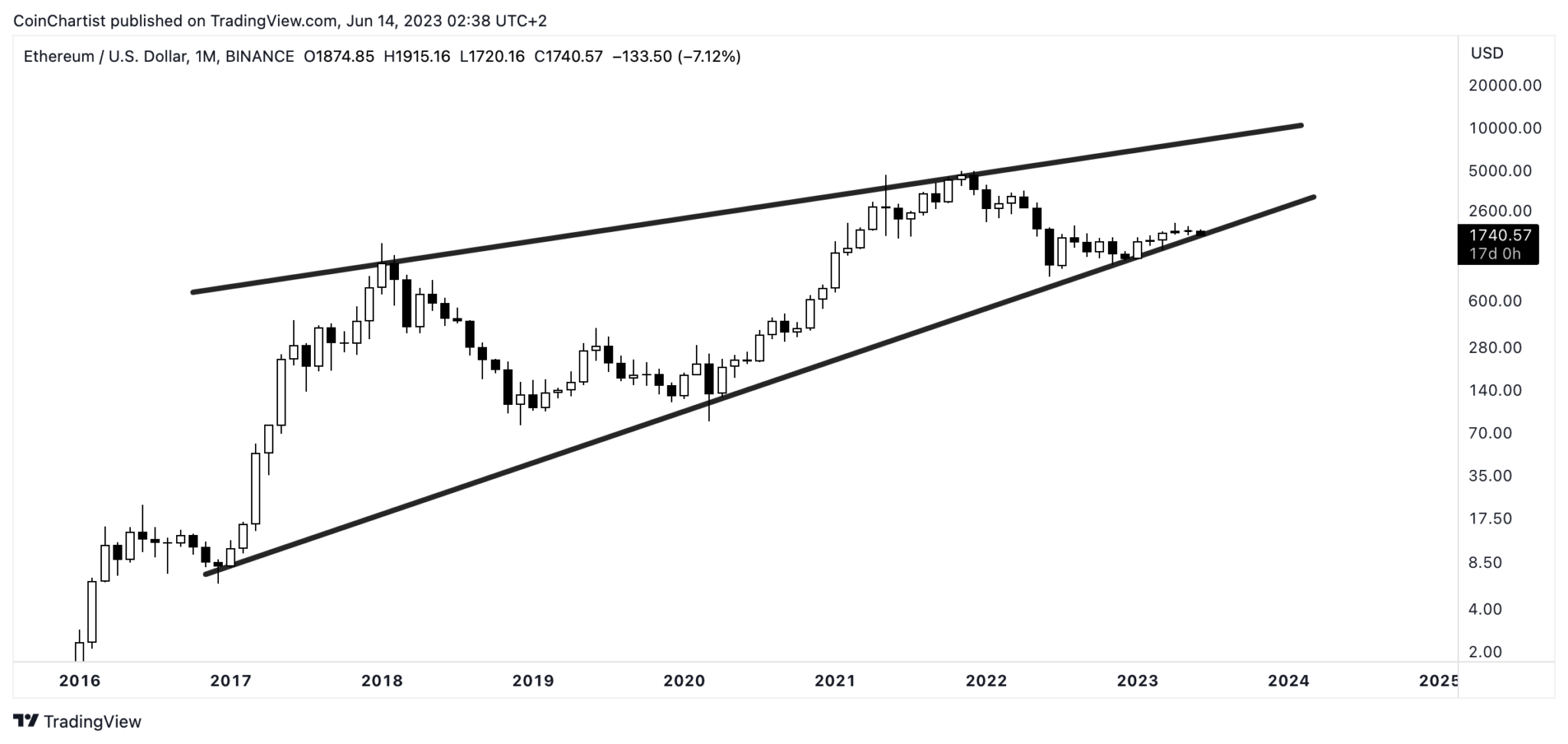 The drop from here looks treacherous | ETHUSD on TradingView.com
Why ETHUSD Is At A Critical Inflection Point
A technical price bounce in ETHUSD is necessary at this point, or else it could find itself at risk of total collapse. That is if the long term rising wedge pattern breaks down from this level. In contrast, if the level holds, the top trend line of the wedge is located at roughly $10,000 per token.
From a risk versus reward standpoint, the stakes are high — stratospheric new all-time highs at some point, or unprecedented new lows and the worst bear market in Ethereum's history.And it all comes down to this pattern.
With such little liquidity in crypto, a clouded regulatory climate, and economic turmoil everywhere, a negative ruling in the loosely related XRP case could ultimately push Ether off the cliff it's hanging from. Meanwhile, returning risk appetite and a pause in interest rate hikes combined with a positive ruling in the XRP case or elsewhere in the SEC drama, could save Ethereum from certain doom.
Tony is the author of the CoinChartist (VIP) newsletter. Follow @TonyTheBullBTC & @coinchartist_io on Twitter. Or join the TonyTradesBTC Telegram for daily market insights and technical analysis education. Please note: Content is educational and should not be considered investment advice.