Analytics
ENS Price Struggles; Is a Bounceback in Price Coming Soon?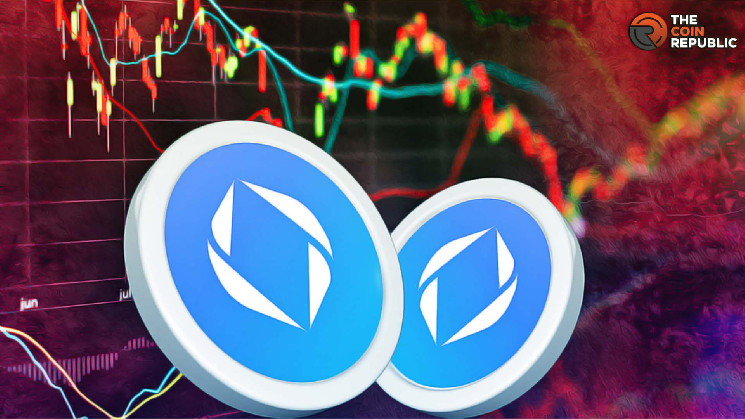 1

ENS treasury has observed from the start of 2023 and is near $592 Million currently

2

ENS technical indicators are currently favoring a consolidated trend in price. It has seen a gain of 2.68% in the intraday session
Ethereum Name Service(ENS) is an open and extensible naming system based on the Ethereum blockchain. It converts ETH addresses to readable human addresses. The goal of the protocol is to make Ethereum based web services easier to use and accessible. Ethereum Name Service was initially part of the Ethereum foundation but spun off as a separate organization in 2018. The team of ENS consists of 9 people who have a strong experience in the crypto domain.

Source: Intotheblock
ENS is currently observing a decline in the overall transaction count in the past few months. Meanwhile, the active addresses of the Ethereum Name Service have also been in a downtrend. The average transaction size of the ENS has been seeing a consolidated trend. The revenue of the ENS has seen a decline of over 5.95% in the past 30 days.
ENS has been seeing a decline in their treasury from the start of 2023. It has reached a low of $593 Million from a high of $1.31 Billion. Meanwhile, ENS is ready to launch .box web domains in September. The protocol has been observing a decline in the social sentiment but could record more adoption in the future.
Will ENS Price Recovery Push It Beyond $10?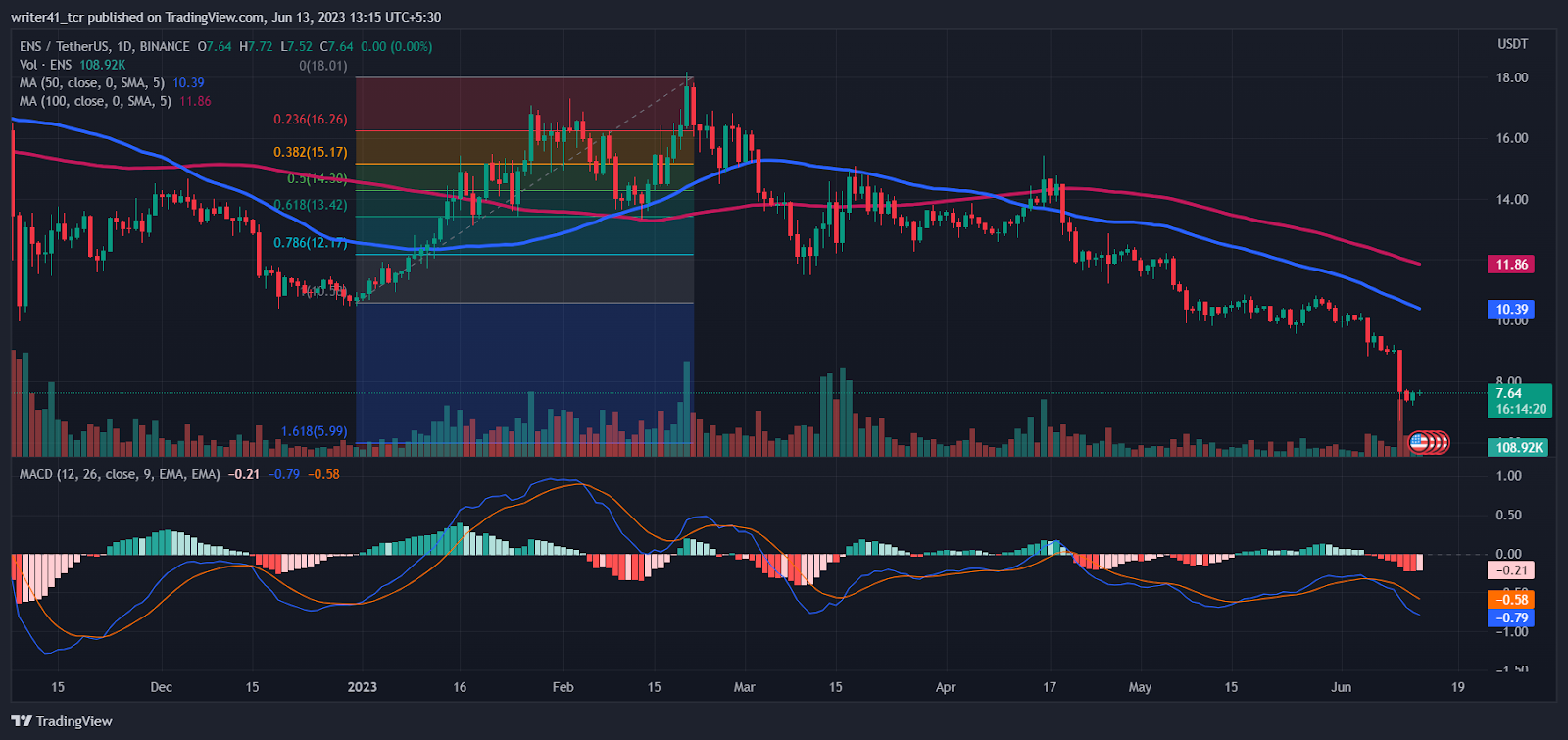 Ethereum Name Service Token price has been observing a weak recovery in the weekly technical chart. ENS price is currently trading near the value of $7.64 with a gain of 2.64% in the intraday session. As per the FIB retracement,1.618 fib can act as a support for the price in case of downside trend. The upside trend of ENS price can see a halt near the value of $10.Meanwhile, the support of the asset price can be observed near $7. The digital asset price is currently trading below the 50 and 100 Daily Moving Averages. There can be a negative crossover in the future which can push the ENS price down to a new low.
ENS price MACD is currently hinting towards a bearish trend in price. The bars and histograms of the asset price also hinting towards a downside momentum.
Summary
Ethereum Name Service has been seeing a decline in the treasury from the past few months. ENS token price is currently seeing a consolidated trend and can hit a new high in the future.
Technical Levels
Major Support:$7
Major Resistance:$10
Disclaimer:
The views and opinions stated by the author, or any people named in this article, are for informational purposes only, and they do not establish financial, investment, or other advice. Investing in or trading crypto assets comes with a risk of financial loss.