Analytics
Gary Gensler: Stop Taking Out Your Crypto Problems on Celebrities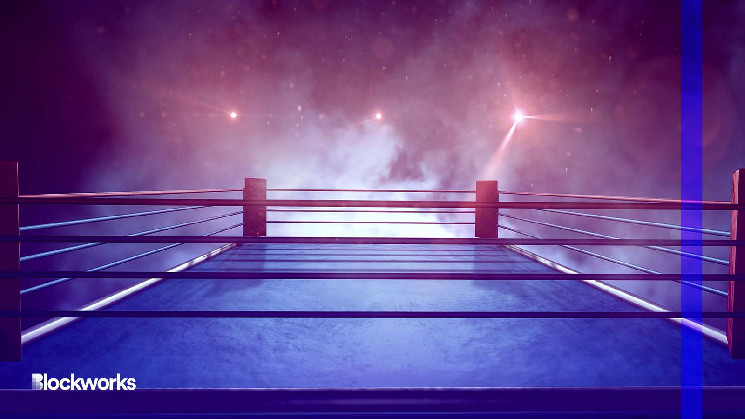 The recent burst of legal action brought against celebrities over the promotion of various crypto assets underscores just how bewildering the regulatory environment for this transformative technology has become in the United States.
How can anyone engage with crypto with any degree of confidence when the CFTC throws its weight around in one direction as the SEC, along with other agencies, make moves in seemingly contradictory directions? Clearly, the regulators are fighting something of a turf war, and everyone else, celebrities included, is left scratching heads.
Before I go any further, let me be clear. This is not a blanket defense of celebrity endorsements of whatever coin or NFT project. Our industry certainly has been plagued by influencer-peddled pump-and-dump scams that have hurt retail investors. This fact is undeniable, and my colleagues and I welcome fair and rigorous regulatory oversight. And I should emphasize that it's undoubtedly critical that to ensure protection of investors, celebrities should be transparent and in turn disclose any material connections when it comes to endorsements, including compensation received.
But the sheer lack of inter-agency consensus over crypto assets doesn't seem to be doing much to help protect investors from scams. It's mostly just raising questions, namely: Who's actually in charge?
If it looks like a security, but it talks like a commodity
The fines imposed by the SEC against, among others, Lindsay Lohan, Akon and Kim Kardashian have largely centered on the purported failure to properly disclose payments received for crypto endorsements.
In a release in October explaining the agency's $1.26 million fine against Kardashian over promoting a rather obscure coin, Chair Gary Gensler argued that penalizing her over non-compliance with the law served "as a reminder to celebrities and others that the law requires them to disclose to the public when and how much they are paid to promote investing in securities."
There could be some merit to the SEC's arguments, but a critical word used by Gensler is "securities." Are crypto assets actually securities as defined by the law? Or are they something else and outside of the jurisdiction of the SEC, such as commodities, which is the classification that the CFTC seems to favor? For example, in its recent legal action against Binance, the CFTC seems to have defied the SEC by arguing ether, litecoin and stablecoins including USDT and BUSD are in fact commodities. Yet the SEC has declared the BUSD stablecoin as an unregistered security and has hinted that it considers ether to be the same.
There are nuances between the SEC and CFTC pertaining to endorsements, as well as with the Federal Trade Commission. Specifically, the nuances involve potential irregularities surrounding what constitutes an endorsement, what disclosure is required, legal liability and enforcement action.
Parsing through the various legal interpretations and penalties that could potentially be imposed in these situations is hard enough, but it's headache-inducing when the agencies involved can't seem to come to agreement on how to actually classify crypto in the first place.
Welcome to regulatory limbo
Globally, crypto is popular – not just among those living in countries with failing currencies and weak or non-existent banking systems, but also among young and tech-savvy audiences. It therefore makes sense that celebrities would seek to engage those audiences through something popular and highly useful like crypto.
More broadly, the crypto industry itself is more than just confused. We're becoming rather concerned. Increasingly, there is suspicion that US authorities are deliberately and unlawfully attempting to snuff out the crypto industry in what's been dubbed Operation Chokepoint 2.0. Many argue that as a result of the latter operation, crypto-friendly banks and crypto ventures themselves have been unfairly – or even unlawfully – targeted.
I'll hold off on providing an opinion on whether Operation Chokepoint 2.0 is real or not – and whether the associated actions are actually lawful – but it certainly seems as though those like Lohan and Kardashian appear to have been caught up with the rest of us in the regulatory crossfire.
Pack your bags
Many of us in the crypto industry have long been willing to work with regulators and lawmakers to help formulate robust investor-protection laws, including technology-focused solutions that provide safeguards surrounding advertising and promotions.
But while our industry is more than ready to work diligently and in good faith with authorities to formulate safeguards, ultimately what's needed is an overarching regulatory framework that clearly spells out the rules of the road. This would reinforce the rule of law in the United States and dampen the suspicion that authorities may be adopting unconstitutional means to stifle our industry.
If Washington's end game is to crush the domestic crypto industry, then related startups and entrepreneurs will simply move abroad, thereby depriving Americans of the immense potential benefits of fostering Web3 and financial innovation at home. Already, it seems as though crypto-friendly jurisdictions are capitalizing on this situation, with Hong Kong and Dubai, along with the UK and the EU, opening their arms to American crypto innovators.
Whether celebrities will begin focusing their crypto-promotional activities abroad, joining what I fear will be a wave of industry startups decamping to other countries, is anyone's guess.
But if there's money to be made by advertising in our industry abroad — in a different regulatory environment that can actually give you yes or no answers — then don't be surprised when you see more and more billboards popping up in Hong Kong or London showcasing your favorite singer or actor touting blockchains and exchanges, footloose and fancy free.
Richard Mico is the U.S. CEO and Chief Legal Officer of Banxa, a payment-and-compliance infrastructure provider to the global crypto industry. Prior to his role with Banxa, Richard worked with Lloyds Banking Group and Western Union Business Solutions. Throughout his career, Richard has helped to launch numerous products, including Ireland's first buy now, pay later product and the world's first buy now, pay later product on an open-looped digital card.