Exchangе
Metropolitan Museum of Art Will Return $550K in FTX Donations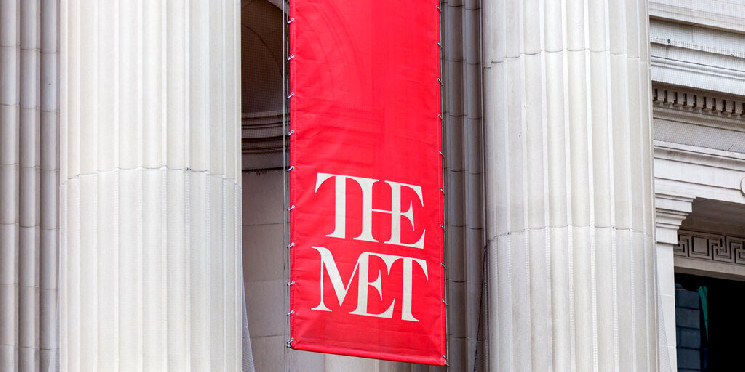 The Metropolitan Museum of Art has agreed to return hundreds of thousands of dollars in donations it received from FTX under the leadership of founder and former CEO Sam Bankman-Fried.
The museum, located on the Eastern cusp of New York City's Central Park, is recognized as one of the country's leading art museums and joins the growing list of organizations and individuals looking to disavow tainted FTX cash.
If an agreement it reached with FTX Debtors in the exchange's Chapter 11 bankruptcy case is approved, The Met will ultimately return $550,000, according to court documents filed Friday.
"The Met wishes to return the Donations to the FTX Debtors," a motion states, adding the measure is the result of "good faith, arm's length negotiations" on behalf of both parties involved.
The donations were made by West Realm Shires Services, the company that operated FTX.US, an FTX-branded exchange aimed at U.S. customers that collapsed alongside its international counterpart in November of last year.
West Realm Shires Services initially donated $300,000 to the Met in March of last year—before the digital assets industry plunged into the present Crypto Winter—and followed up with an additional $250,000 donation in May, according to court documents.
The Met did not immediately respond to a request for comment from Decrypt.
FTX Wants Politicians, PACs to Return Donations—And May Sue to Recover Funds
Since the implosion of FTX, Bankman-Fried has been charged with a litany of financial crimes, ranging from fraud to money laundering—to which he has pleaded not guilty. He is accused of misappropriating billions worth of customer funds to purchase private real estate, donate to political campaigns, and prop up his hedge fund Alameda Research.
A slew of politicians said they would return FTX-linked funds or pledged to re-donate them shortly after Bankman-Fried's business empire buckled. And politicians continue to step forward—Lori Chavez DeRemer recently returned a $1,000 contribution, for example, per Willamette Week.
Bankman-Fried cultivated an image as a crypto wunderkind in part due to his philanthropic efforts and embrace of "effective altruism," a philosophical and social movement aimed at having a positive impact on the world.
Bankman-Fried also sat on the board of the FTX Foundation, a crypto industry charity that donated to organizations like the Alignment Research Center, a non-profit focused on Machine Learning.
When the Alignment Research Center said it plans to return the $1.25 million it received from the charity as a grant, it said that the "money morally (if not legally) belongs to FTX customers or creditors" and was a "particularly straightforward decision."
Debtors Declare 'Massive Shortfall' in FTX Assets, FTX US Also In the Red
The University of Toronto has made moves to return nearly $500,000 it received from FTX, per The Logic. And ProPublica, the non-profit newsroom, said it would return $1.6 million it received as part of a three-year, $5 million grant from Building a Stronger Future, a family foundation run by Bankman-Fried and his brother Gabe.
Friday's agreement comes as FTX looks to recover all the funds it can under its new CEO John Ray III, who's been tasked with untangling FTX's books, recovering missing funds, and maximizing stakeholders' returns since the exchange's Chapter 11 bankruptcy proceedings began.
FTX Debtors said in December that numerous recipients of payments and contributions had inquired about instructions for returning funds. The statement also warned that FTX Debtors will use legal means to go after funds that are not returned voluntarily.
In an update filed in April, FTX said it's been able to recover $6.2 billion in assets under Ray. And while awaits some form of reprieve in the company's bankruptcy proceedings, Bankman-Fried's criminal trial is set to take place in October.