Metaverse
OKX Releases Exclusive Manchester City Limited Edition NFT Collection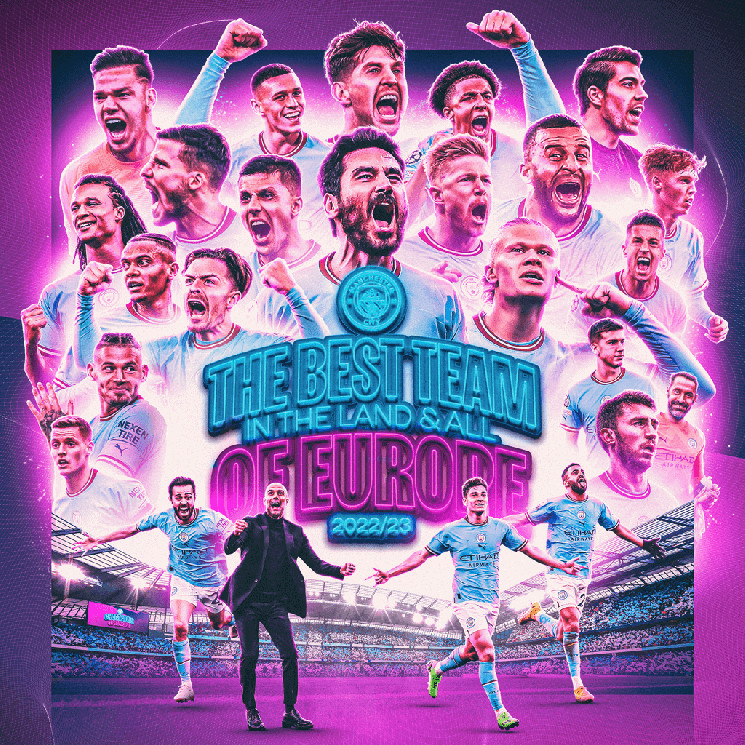 Leading Web3 technology company, OKX, is offering a free digital collectible to mark Manchester City Football Club's unprecedented victory in Istanbul on June 10, 2023. Unveiled on June 12 at 12:00pm (BST), the digital memento is available for a short 72-hour window. The exclusive collectible proudly displays Manchester City's emblem alongside images of the 2022/23 winning team.
Quick Takes:
OKX launches a limited-time digital collectible to celebrate Manchester City FC's historic victory.
The collectible is an open edition, available for free with a fixed value, reflecting the strong fanbase.
OKX and Manchester City FC's partnership brings innovative Web3 experiences and real-world rewards through the OKX Collective metaverse.
This virtual collectible, a token of appreciation for the club's fans, is an open edition. Consequently, the available copies are infinite, reflecting the vast enthusiasm for the club. Notably, its monetary value is nontransferable and fixed at zero USD, thereby eliminating secondary marketplace sales.

he Best Team in the Land & All of Europe 22/23 digital collectible pays tribute to Manchester City's historic achievement of dominating European Football for the first time.
The Powerhouse Partnership of OKX and Manchester City FC
The recent win over Inter Milan at the Atatürk Olympic Stadium in Istanbul sealed another prosperous season for OKX's collaboration with Manchester City. This partnership has resulted in innovative Web3 and metaverse experiences, exposing OKX to the broad fanbase of the football club.
In particular, the OKX Collective, a metaverse experience, has brought fans closer to their favorite Manchester City stars. Icons like İlkay Gündoğan, Jack Grealish, Rúben Dias, and Alex Greenwood serve as OKX Ambassadors, enhancing the engagement within the Collective.
Moreover, the partnership manifests in physical forms as well, with Manchester City players donning the OKX Training Kit prior to the historic Istanbul match. This exposure has further solidified the connection between the tech company and the football club.
The OKX Collective metaverse also offers tangible rewards for its participants. Fans stand a chance to win real-world prizes, including Manchester City match tickets, by completing crypto and NFT-related challenges.
About Manchester City FC
Manchester City FC, founded as St Mark's West Gorton in 1880 and later renamed in 1894, has an illustrious history. The club continues to engrave its legacy in football history with achievements including:
the European Cup Winners' Cup,
nine League Championships,
seven FA Cups, and
eight League Cups.
However, the partnership with OKX and the introduction of Web3 experiences mark an exciting chapter in its story.