Analytics
Shiba Inu Price Maintains Key Support While Analysts Foresee a 380% Upswing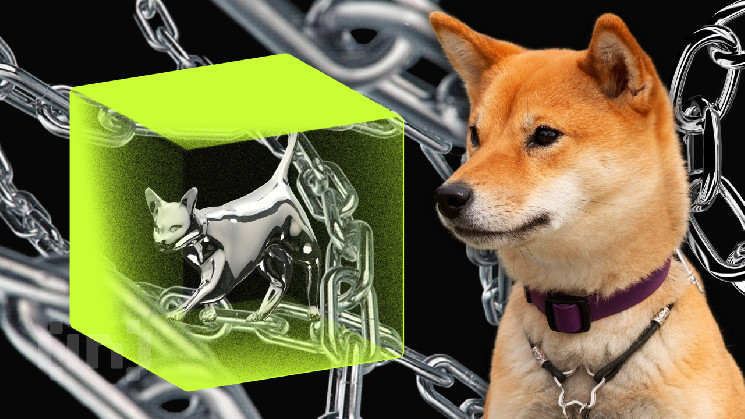 Shiba Inu (SHIB) has recently displayed impressive resilience, holding its ground above the critical support of $0.00001. As crypto enthusiasts and investors keep a keen eye on its performance, a growing number of market specialists are predicting a staggering 380% surge for the meme-inspired digital asset.
Still, there are many factors behind Shiba Inu's remarkable stability to consider and the driving forces that could propel it to new heights.
The Fundamentals Supporting Shiba Inu's Growth
Ecosystem Expansion and Development
One of the key factors contributing to the positive sentiment around SHIB is the ongoing expansion and development of its ecosystem.
The project has been making strides in broadening its reach and utility. New initiatives include the ShibaSwap decentralized exchange (DEX) and the Shibarium Layer 2 solution launch.
These developments are expected to enhance the token's use cases, propelling its adoption and price appreciation.
Growing Community and Social Media Presence
Shiba Inu's vibrant community plays a pivotal role in its success. The "ShibArmy," as its members call themselves, actively participates in discussions, events, and promotions related to the token.
Additionally, SHIB boasts an ever-expanding social media presence, which has been instrumental in amplifying its reach and attracting new investors.
High-Profile Endorsements and Partnerships
Shiba Inu has garnered attention from influential figures and organizations, with several high-profile endorsements and partnerships announced in recent months.
These collaborations bring credibility to the project and help increase its visibility and acceptance in the mainstream market.
Technical Analysis: Key Levels to Watch for Shiba Inu Breakout
Crucial Support Level: $0.00001
Shiba Inu's ability to hold its position above the $0.00001 support level is a significantly bullish indicator. This critical threshold has served as a robust floor for the token's price, preventing a further decline.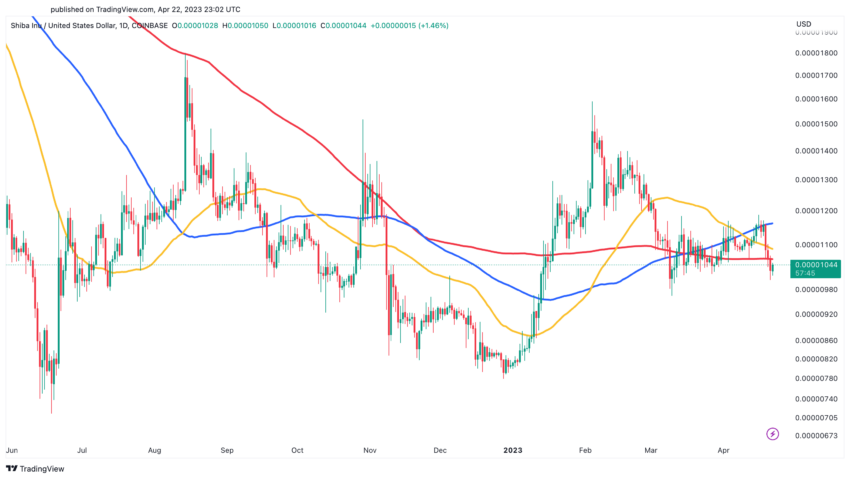 Shiba Inu US Dollar Price. Source: TradingView
A sustained hold above this level could potentially fuel the anticipated 380% upswing.
Key Resistance Level: $0.000014
To realize the predicted surge, the SHIB price must break through the major resistance level of $0.000014.
A successful breach of this barrier would confirm the bullish trend and pave the way for further gains.
Factors to Consider for the 380% Price Surge
Increasing Institutional Interest
As institutional interest in Shiba Inu grows, the influx of large-scale investments could significantly bolster the token's price. More institutions venturing into the cryptocurrency space and considering SHIB as part of their portfolios would likely lead to increased demand and subsequent price appreciation.
Favorable Market Sentiment
The overall crypto market sentiment, in general, can notably impact the Shiba Inu price trajectory. A positive shift in sentiment, driven by factors such as regulatory clarity and advancements in blockchain technology, would create a conducive environment for SHIB's 380% surge.
Mainstream Adoption
Increased mainstream adoption of Shiba Inu as a payment option or store of value would contribute to the token's growth. As more businesses and individuals embrace SHIB for various purposes, its demand and price would likely experience a significant boost.