Analytics
Top Traders Say XRP Hype is Real as it Makes Highest Weekly Close in a Year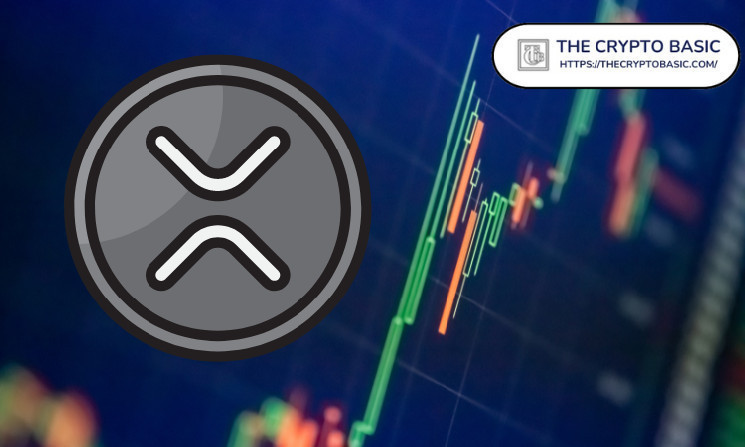 Notable crypto traders and analysts call attention to an impending XRP run as the asset registers its highest weekly close in over a year.
Prominent traders have identified positive signals in XRP's charts, suggesting the potential for a significant upward surge. Amid these favorable forecasts, XRP recently made its highest weekly close in over 55 weeks, compounding investors' confidence.
XRP Ascension is Real
Notably, 360Trader, a well-known crypto trader and analyst, stressed in a recent tweet that XRP's ascension is real, calling attention to the fact that the asset has set up a motion to push forward despite the broader market-wide turbulence.
$XRP – the ascension is real – a resistance pop and off we go! What's in your wallet?https://t.co/SIOWWNqsPS pic.twitter.com/lIBy1E5RdO

— 360Trader (@360_trader) June 4, 2023
360Trader noted this while citing a weekly chart in which XRP cleared off the resistance point at $0.50. XRP's close to the week confirmed its conquest of the $0.50 territory, leaving only one resistance below the $0.60 zone. This last resistance point stands at $0.58.
360Trader emphasized that XRP would set sail on an impressive run once it clears the resistance at $0.58. It bears mentioning that this resistance point served as the previous opposition to XRP's March rally, as the upsurge came to a halt when XRP dropped from the $0.5850 price on March 29.
360Trader believes XRP needs to break this resistance point to hit new highs – a sentiment shared by Egrag, another renowned analyst. As The Crypto Basic previously disclosed, Egrag noted on May 29 that XRP needs to close above the $0.55 to $0.58 territory for its bullish run to continue.
Highest Weekly Close In 55 Weeks
Moreover, CryptoBull, another accomplished chartist, recently confirmed that XRP attained its highest weekly close in 55 weeks. Notably, the asset closed last week with a value of $0.5359. The last time XRP attained this feat was in the first week of May 2022. This close removes the fierce resistance XRP had always faced at $0.50.
#XRP put in the highest weekly close in 55 weeks today. https://t.co/NESyf4bRRR

— CryptoBull (@CryptoBull2020) June 5, 2023
At its current position, XRP seeks to clear the next resistance at $0.58. Breaking this point would indicate a bullish continuation, as suggested by 360Trader and Egrag. Amid this impressive run, sentiments surrounding XRP have been mainly positive lately, especially with updates on the SEC vs. Ripple lawsuit expected in less than two weeks.
TheFlowHorse, an anonymous trader, highlighted XRP's penchant for a rally, as he noted the asset's "launchy looking" setup. TheFlowHorse also mentioned that the XRP spot market is exhibiting a buy pattern that deviates from its typical behavior.
Not really looking at a whole lot of charts lately, but not gonna lie, between the weird spot bid and the launchy looking setup I think I need to start twap'ing $XRP

— HORSE (@TheFlowHorse) June 2, 2023
According to the trader, he plans to TWAP XRP from this point, citing these market conditions. Time-Weighted Average Price (TWAP) trading is a strategy traders use to execute orders over a specified period, aiming to achieve an average price close to the market average during that period. XRP is trading for $0.5321, up 2.21% in the last 24 hours.