Financе
UAE Leads in Global Crypto Ownership, US in the Mix Despite SEC Opposition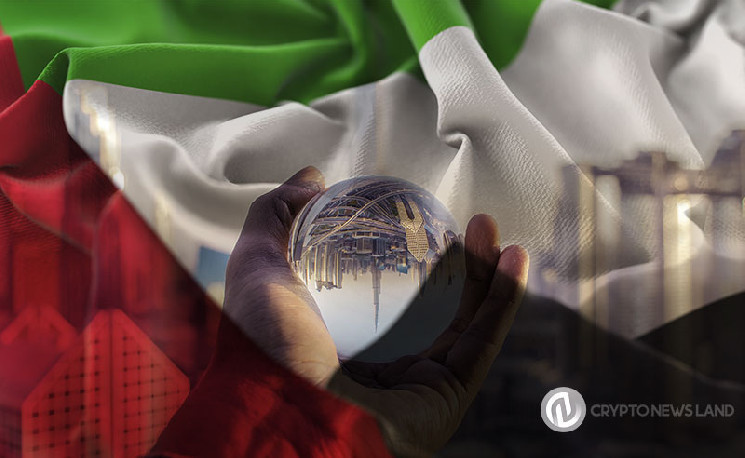 The UAE leads the world in crypto ownership with a significant 27.6% population holding cryptocurrencies.
The United States, where the SEC has a stringent stance towards digital assets, has a population ratio of 13.22% holding crypto.
Other notable crypto holders include the Philippines with 13.02%, Ukraine with 10.31%, and inflation-stricken Argentina with 5.56%.
As the world grapples with the rapidly evolving landscape of digital assets, a new report reveals fascinating insights into global cryptocurrency ownership. According to World of Statistics, a Twitter account with 2.5 million followers, the United Arab Emirates (UAE) is leading the charge, with a staggering 27.6% of its population holding cryptocurrencies.
Interestingly, the United States, where the Securities and Exchange Commission (SEC) maintains a strict stance on digital assets, is also prominent on the list. Despite the SEC's regulatory challenges, the US has a significant 13.22% of its population as crypto holders. This underlines the resilience of the crypto industry and its appeal to investors seeking decentralized finance solutions.
Crypto owners (% of population):

🇦🇪 United Arab Emirates: 27.67%
🇻🇳 Vietnam: 20.54%
🇸🇬 Singapore: 13.93%
🇮🇷 Iran 13.46%
🇺🇸 United States: 13.22%
🇵🇭 Philippines: 13.02%
🇺🇦 Ukraine: 10.31%
🇻🇪 Venezuela: 10.28%
🇿🇦 South Africa: 10%
🇹🇭 Thailand: 9.32%
🇮🇳 India: 7.23%
🇧🇷 Brazil:…

— World of Statistics (@stats_feed) June 9, 2023
In addition to the UAE and the US, other countries with notable crypto ownership include the Philippines with 13.02%, Ukraine with 10.31%, and Argentina, a country grappling with high inflation rates, where 5.56% of the population are crypto holders.
These statistics underscore the increasing global acceptance of cryptocurrencies, despite varying regulatory environments. The high rate of crypto ownership in the UAE and other nations hints at a future where digital currencies could play a critical role in financial systems worldwide.
The future of cryptocurrencies appears bright despite stringent regulatory measures by authorities such as the SEC. Cryptocurrencies are not just surviving, they are thriving. The resilience of the crypto industry, the ubiquity of blockchain technology, and the growing global adoption of cryptocurrencies are all indications of a promising future.
Despite the regulatory hurdles, countries like the UAE and even the US, where the SEC holds sway, are contributing to a forward-looking narrative for cryptocurrencies. This emerging global trend suggests a promising future where digital currencies will continue to flourish.