Analytics
XRP Price Trap Alert: Analyst Issues Warning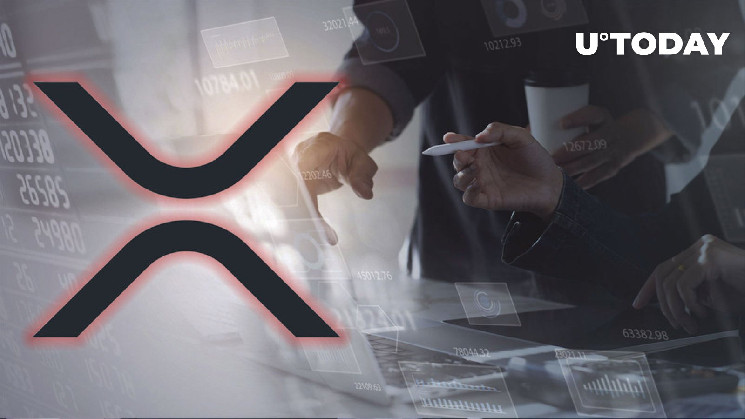 Renowned cryptocurrency analyst Ali Martinez has sounded the alarm on XRP's recent price action. In a tweet, Martinez cautioned traders against falling into a potential price trap, advising them to exercise caution before making any hasty moves. The analyst noted that XRP previously surpassed the $0.55 mark, enticing breakout traders to go long, only to experience a sudden reversal that left them "rekt."
#Ripple | This isn't the first time $XRP price moves past $0.55, luring breakout traders into a long position to then get them #rekt with a full reversal.

For this reason, you must wait for confirmation before going ape on #XRP. pic.twitter.com/OS4nV34sIV

— Ali (@ali_charts) June 13, 2023
To provide further clarity, Martinez shared a chart indicating the critical price level for XRP consolidation, which stood above $0.54 per token. This consolidation would require the candle to close above this threshold, with longer time frames being preferable.

Shortly after breaking through a crucial resistance level, XRP encountered selling pressure and the price dipped below $0.54. This outcome seems to validate Martinez's cautionary words and highlights the importance of confirming price movements through candlestick patterns. However, it remains essential to monitor the candle's closure on larger time frames, such as the four-hour or daily charts, to make a more accurate assessment.
In addition to technical factors influencing XRP's price movement, fundamental factors have also come into play. Recently, the long-awaited Hinman documents pertaining to the Ripple lawsuit, were made public. These documents, involving a former SEC official, were anticipated to shed light on the ongoing three-year legal battle against Ripple and XRP.
Nonetheless, as is customary with such fundamental events, the impact on XRP's price appears to have already been factored in by the market. Furthermore, contrary to expectations, the disclosure of these documents failed to trigger the anticipated market boom.